Aon are proudly the approved insurance broker for the clubs and individual members of The Amateur Beekeepers Association of NSW Incorporated.

Public Liability cover for amateur beekeepers has been arranged and designed by Aon based on the number of hives you keep and provides you with cover in case a third party sues you for injury or property damage done to them by your bees, or from the products you sold.

Aon has also arranged Personal Accident cover for members which can cover you for accidental injuries that occur as a result of your beekeeping activities.

Please note that an amateur beekeeper is deemed by the insurer to be an individual with less than 100 Hives.
This cover is not designed for commercial beekeeping operations.
Vincent Schnyder - Secretary, ABA
Endorsed by ABA

"The ABA has been seeking an insurance partner to meet the varied needs of the organisation, affiliated clubs and individual beekeeper members. Aon, with its dedicated not-for- profit team, assessed our needs and offered a comprehensive plan to cover a broad range of beekeeping activities at very reasonable premiums."
Why choose Aon for ABA members insurance?
Using over 30 years experience servicing the needs of NFP associations and beekeeping clubs, we understand the risks faced by this industry and have created a tailored insurance program to suit. These insurance covers include Public Liability, Association Liability and Voluntary Workers Personal Accident.

For any further queries please refer to the information provided below or contact the Secretary on insurance@beekeepers.asn.au.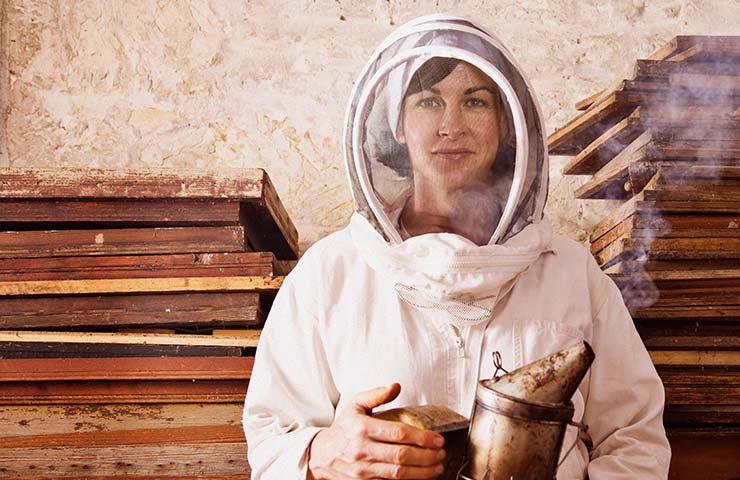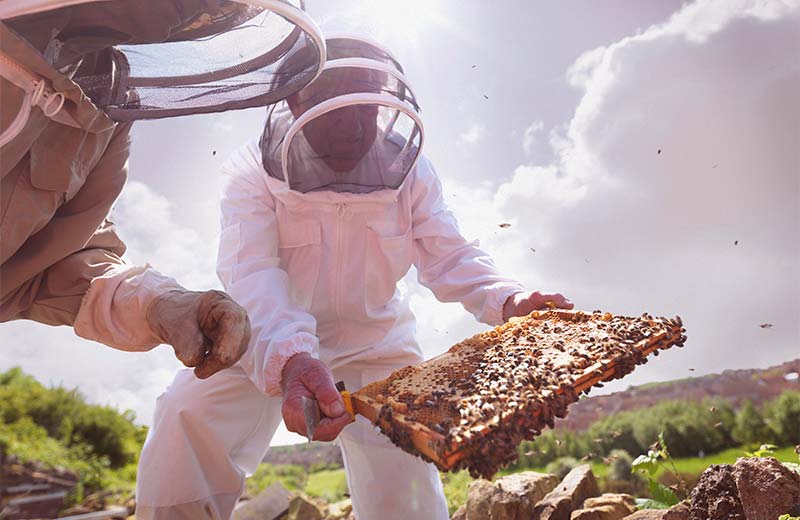 Covered Activities Can Include
Maintenance of one or more apiary sites with bee hives
Assemble & build beekeeping equipment
Work on bee hives
Moving beehives
Collecting bee swarms and established colonies. The collection of swarms and established colonies must be a community service and not a commercial undertaking and incidental to the members usual beekeeping
Extract, bottle or pack honey and honey products
Sell honey and honey products
Sell beekeeping equipment
Attend markets and shows
Please note the following:
Liabilities arising from any damage made / caused by the beekeeper to gain access to bees such as in swarm collection are not included.
Apiarian/Bee Products Covered Include:
Apiarian products include the production, distribution & sale of the following of:
Liquid honey
Creamed honey
Candied honey
Creamed or liquid honey with up to 8% natural fruit/plant flavouring
Pollen
Queen bees
Bee colonies
Honeycomb and chunk honey
Bees wax and candles
Bees wax wraps
Bees wax furniture polish
Please note that covered Apiarian/Bee Products do not include:
Royal Jelly
Honey based beverages including mead
Lip balm & all other cosmetics
Creamed or liquid honey with more than 8% single natural fruit/single natural plant flavouring
Creamed or liquid honey containing nuts.
Frequently Asked Questions
Here are some questions commonly asked by ABA members
You will find details of how to make a claim in the policy wording you receive from us. However, we also appreciate that having to make a claim can be a stressful time. That's why as your advocate we are always on hand to help with any questions. Please do not hesitate to call our dedicated claims team on
1800 795 019
or email
firstassist@aon.com
Public Liability Insurance for The Amateur Beekeepers' Association of NSW Inc. is arranged by Aon on behalf of the underwriter, SLE Worldwide Australia Pty Ltd ABN 15 066 698 575 AFSL 237268. If you purchase this insurance, Aon will receive a commission that is a percentage of the premium. Further information can be found in our FSG or provided upon request.