Why do Bed & Breakfast Owners need insurance?
If you're operating a Bed & Breakfast, you probably take every step to ensure your guests fall in love with the stay. Whether it's the charming house, the hearty home cooked breakfast or the opportunity to be immersed in a destination's local atmosphere, the experience you offer your guests is one they'll likely cherish for a long time.

While you're busy helping create fond memories for your guests though, it's also important you take the time to protect your accommodation with adequate insurance. Whether it's a severe storm, a fire, or a guest alleging your negligence caused them an injury, there are many things that could go wrong in the operation of your Bed & Breakfast that could quickly make bring serious financial difficulty for your business. Having appropriate insurance in place can help make sure you can focus on creating memories for your guests, and don't find yourself needing to shut your doors as a result of the financial impact.
Why choose Aon for Bed & Breakfast Insurance?
When it comes to insurance for your Bed & Breakfast (B&B), deciding on the cover you need might not be easy. Aon has been insurance broker to Bed & Breakfast facilities for over 20 years. You can trust we have the knowledge and experience to ensure you're covered with a tailored policy for your risks. We're committed to making life easier for you by arranging insurance that's easy to understand, buy and manage. Our team of friendly, experienced brokers are a phone call away to help you understand what insurances you may or may not need, but more importantly, why. Helping give you confidence that you're making a better decision for you and your business.

---

What is Covered Under Bed & Breakfast Insurance?
---
The dwelling you use to operate your Bed & Breakfast is probably one of your most important assets. Aon can arrange insurance for the Building as well as the Contents within. The Home & Contents Insurance Aon arrange includes cover for the following:
Accidental damage to your home and/or contents from events such as storm, fire, explosion, lightning and theft or attempted theft
Flood Cover
Accidental glass breakage
Visitors' and guests contents, up to $5,000
No Under Insurance Clause
Malicious Acts (if caused by visitors' and guests is limited to $5,000)
Cover for accidental escape of liquid, in the home or at the premises
Fusion of electric motors up to 15 years including food spoilage1
Loss of money – up to $ 5,000
Business contents including stock
Replacement of locks and keys – up to $ 3,000
Up to $20 million cover for personal injury to other people, or loss or damage to their property. This can arise from events that occur in your home and/or events that occur in connection with your business (i.e. events involving the guests at your property). 1
Frequently Asked Questions
Here are answers to some commonly asked questions by B&B business owners.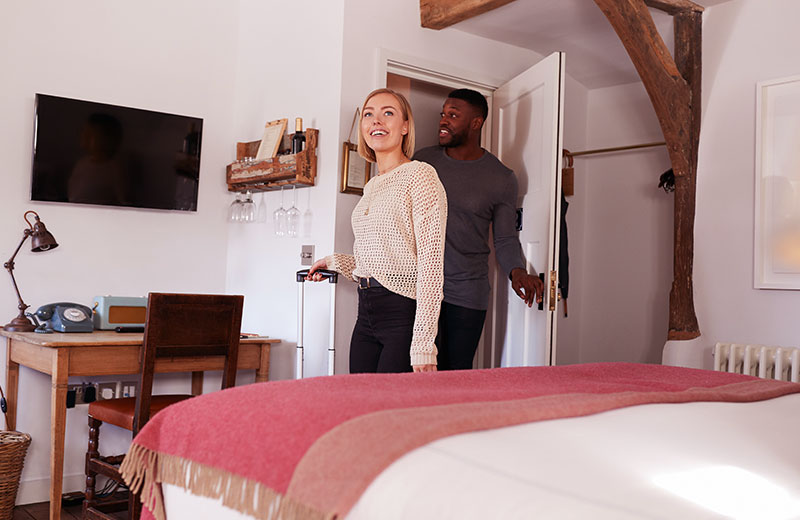 8:30am - 5:00pm AET
Mon - Fri (except public holidays)

Email us
1Subject to full terms, conditions and limits of the policy. Please review the full policy wording for more information.

2Hunter Premium Funding is a third party independent of Aon, however Aon will receive a commission if you pay for your policy through a premium funding agreement with them.