Why do NFP Disability Carers need insurance?
Although caring for those with a disability may be rewarding, it also presents many challenges. As a professional carer you not only are faced with the challenge of making life easier for the disabled but are also running a Not For Profit business which presents its own challenges and risks.

If you or the person you are caring for are injured whilst you are at work, what would you do? Without the appropriate insurance in place, you could be held liable for damages when an incident arises.

Aon have created a relevant and competitively priced insurance solution for NFP Disability Carers specifically for the risks associated with your work.
Why Aon for NFP Disability Carers Insurance

Right types of cover
Aon arranges Insurance tailored to protect against common risks in the Disability Service industry
We help you to understand how your policy protects against the common risks as a Disability Service Provider
Competitive premiums thanks to Aon's scale and influence

Specialist support
A team of experienced NFP Disability Carer Insurance specialists to help you at every step
​We help you make claims and advocate on your behalf
Australian based teams

Easy to Manage
Quotes online or over the phone on 1800 123 266
Options to take out premium funding loans to pay monthly. Fees and charges will apply 
Adjust your policy any time. Terms and conditions may apply 
Easy renewal management 
Rely on Aon's industry expertise in NFP Disability Carer Insurance
Business insurance can be complicated. What you think you're paying for isn't always what you get. At Aon, we want you to feel confident you've made a smart decision for your business insurance needs.

As NFP specialists in arranging Disability Carer insurance, we understand the risks that professionals like you face and how to insure against them. We know insurance policies and understand that the detail of your policy wording is critical to providing the type of cover your small business needs. That's why we help you by arranging policies customised for the common risks of your industry.

Our team of Australian-based NFP insurance experts are here to support you and your business every step of the way. We'll give you access to the relevant information required to help you understand the cover options available to you so you can feel more informed about your choice of insurance.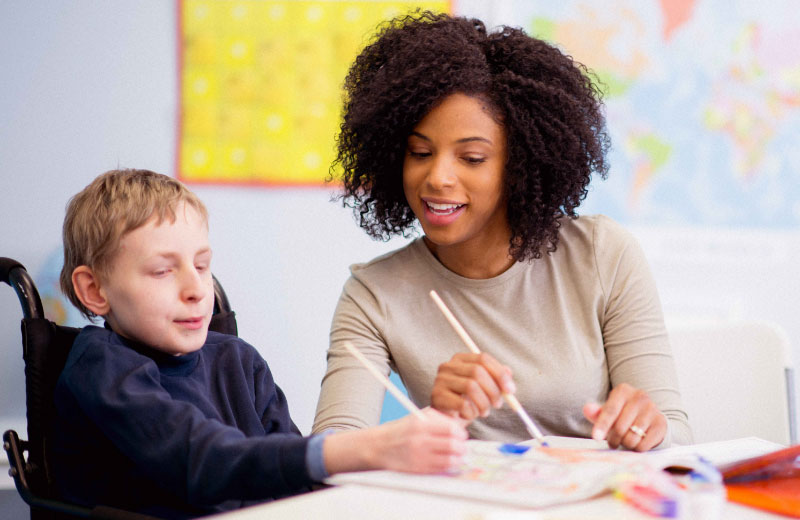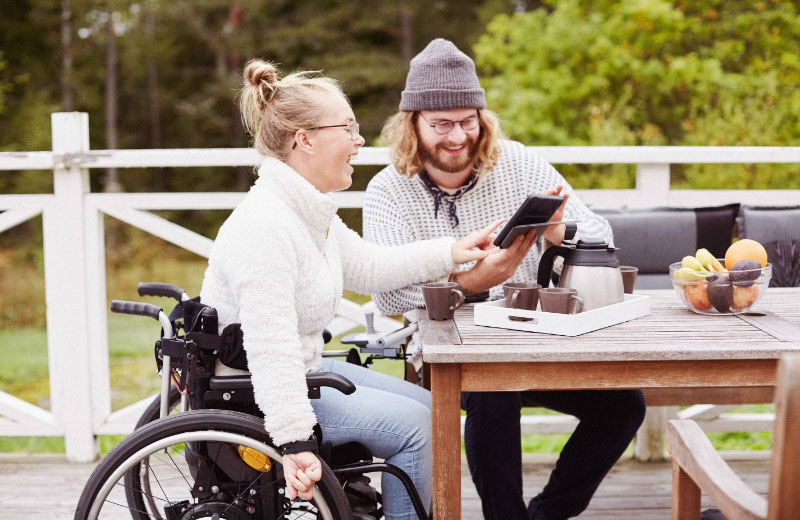 What Insurance do NDIS Service Providers need?
---
Cover against legal liability arising out of the performance of your professional services or duties. Examples may include claims arising out of advice given by you in a counselling session, or with respect to respite/health care, or education and advice you provided on the installation of home modification and maintenance.
Cover for your legal liability for claims pursued by third parties alleging injury or property damage was sustained as a result of your organisation's activities. This policy can help ensure that you, your employees and your volunteers are protected in the event of a claim.
Cover for loss, theft or damage to items that generally don't leave your premises. However, if some items do need to leave the premises, we can arrange to ensure they're covered too, just give us a call.
Comprehensive motor cover protects your organisation's (including leased) vehicles and also offers Third Party Liability cover.
Frequently Asked Questions
Here are answers to some commonly asked questions by our clients.

8:30am - 5:00pm AET
Mon - Fri (except public holidays)

Email us
In arranging certain NFP policies, Aon has binder agreements with relevant insurers under which Aon is authorised to commit such insurers to providing cover without reference to them. When acting under a binder we will be acting under an authority given to Aon by the insurer and will be effecting the insurance contract as agent of the insurer and not as your agent. Our binder arrangements with insurers are such that we remain your agent in the handling of any claim.