REINT & Aon have joined to set new standards in insurance for real estate in NT.
Experience insurance that's easy to buy, understand and manage. Your next insurance cover is not just a policy. It's an experience. A standard. No compromise. No frills.

Welcome to Aon. We're proud to be the new preferred partner of the Real Estate Institute of Northern Territory. Now you can arrange an insurance program that's competitively priced. Quote online or talk to a team of high-performing industry specialists with over 20 years industry experience, and long-standing relationships with the industry and other REIs.
- George Hadgelias, Ray White Paddington, QLD
I have been a client of Aon's for 25 years. As a Real Estate Industry Principal, I have found Aon and its Real Estate Team not only arrange insurance policies for my business but are supportive and there to listen when our business is challenged. I feel confident they understand the industry and the changing exposures often confronting the real estate practitioner.

When I have unfortunately been subjected to a claim Aon and its representatives have been supportive and guided our business through the process.
Why Aon for REINT Member Insurance?
Don't just insure, be sure.
---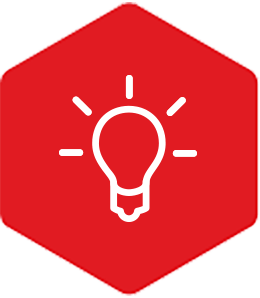 Right type of cover
Aon arranges Insurance tailored to protect against common risks in the Real Estate sector
We help you to understand how your policy protects against the common risks as a Real Estate professional
Competitive premiums thanks to Aon's scale and influence.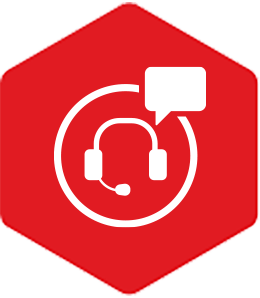 Specialist support
A team of experienced Real Estate industry insurance specialists to help you at every step
We help you make claims and advocate on your behalf
Australian based teams.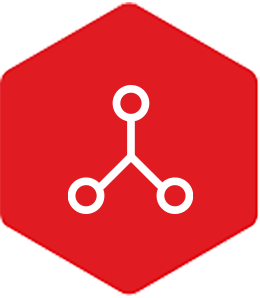 Easy to manage
Quotes online or over the phone on 1300 734 274
Options to take out premium funding loans to pay monthly. Fees and charges will apply
Adjust your policy any time. Terms and conditions may apply
Easy renewal management
Online requests for certificates of insurance.
Minimum fuss. Maximum delivery.
We've reimagined the insurance experience for you. Choose Aon for more ways to get covered . Get a quote online or talk to us over the phone. Access a range of cover options that let you make your insurance your own.

Quite simply, Aon is not just an insurance broker. We're an expert in risk and we back our advice with data-driven market insights. We'll work through your insurance needs – complex or simple, scan the market to bring you a solution that aims to offer a superior combination of cover, price and service . And when you need to make a claim, we're in your corner. We'll back your claim and do the heavy lifting.
Competitive pricing – Special offer for REINT members.
Designed for real-estate - More possibilities with tailored insurance solutions for real estate professionals.
Get a quote online – save time and jump online. Anywhere, anytime.
Talk to an expert broker – Precision and detail when you discuss your insurance needs with us and gain confidence. Explore your options. Message or call an experienced specialist.
Complimentary legal advice for your business - Complimentary business related legal advice from Carter Newell Lawyers when you take professional indemnity cover. Just a phone call away.2
Fast claims process - One claims specialist to assist you from start to end with your claim.


Transform your insurance experience with Aon and make the switch today.
Experience Aon. Start today. Start now.

---

Packed with cover benefits for Real Estate businesses. Professional Indemnity Insurance.1
See how it works through Aon

Flexible cover limits
Choose a level of professional indemnity cover to suit you - $1m, $2m, $5m or $10m.
Unlimited automatic reinstatements
If a claim exhausts your overall cover limit within the policy period, it will automatically be reinstated in full.
Employment practices liability
Automatic cover for claims from staff for wrongful employment practices e.g. breach of contract, unfair dismissal or discrimination, with a sub-limit of $500k.
Excess waiver
If a claim is made against you for mismanagement of residential or commercial property, the excess will be waived if you have met the policy's Risk Management terms.
Complimentary run-off cover
You can still be subject to claims for professional wrong-doing even after you retire or sell your business. Run-off cover extends your insurance policy for up to 7 years, to respond to claims which arose while the business was operating.
Fidelity cover
Cover for loss of money as a result of employee theft, fraud or dishonest activity, with a sub-limit of $250k.

Cyber liability
Optional cyber liability cover for claims arising from events such as computer viruses, computer hacking and breach of privacy, with a sub-limit of $250k.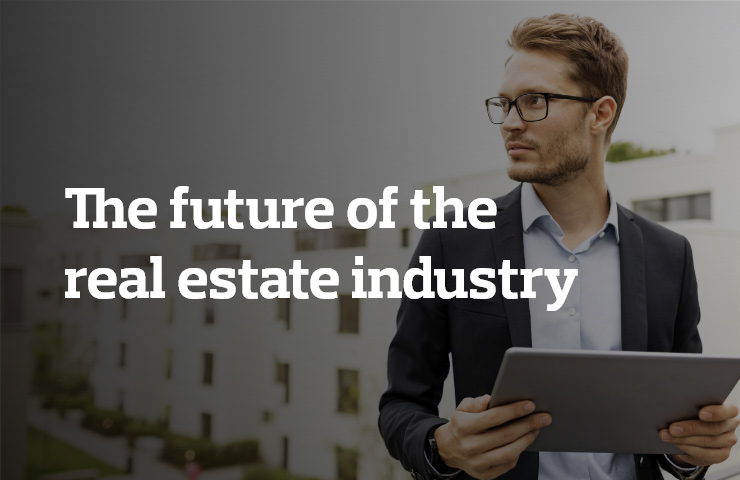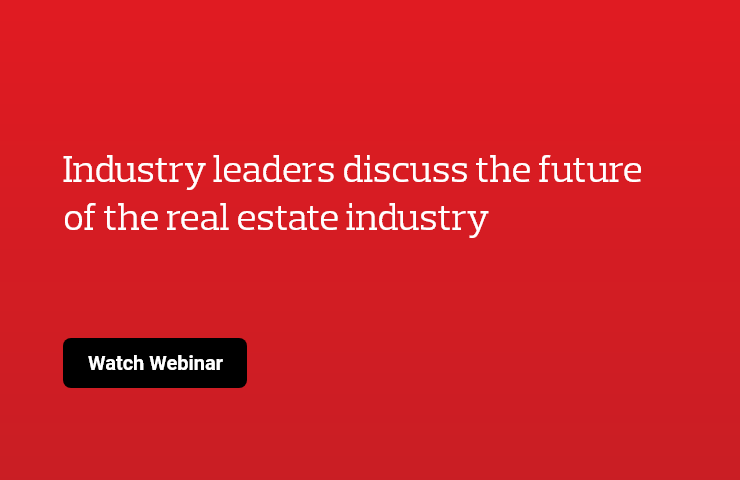 Frequently Asked Questions
Here are some questions commonly asked by Real Estate professionals.
You work in real estate because of your passion for property – but also to earn a living. Sometimes all it takes is one unhappy client, or a severe weather event, to completely bring your business operations to a grinding halt. Insurance coverage can act as your a safety net so you're not forced to close your doors due to being inundated with unexpected costs.
The cost of your insurance will depend on a number of factors, most importantly, the types of insurance policies you take out. There are several options available to you, and you'll need to review your business's situation to decide which covers to take out. It might be tempting to opt for the minimum level of cover to save money in the short term, but this may not be offering you enough protection for the wide range of risks your business faces. Speaking to an insurance broker can help you understand your risks and allow you to make an informed decision.
Professional Indemnity Insurance is designed for any business which is involved in providing professional advice or services to clients, and as a real estate agent, this is your core service. Whether you're advising a seller of a property value, or a landlord on which tenant to approve, your clients make big decisions based on your advice. It's therefore possible that advice you provide doesn't end up with the best outcome, and your client takes action against you for financial loss they subsequently suffer. This is where PI insurance becomes crucial – it will help you cover the legal cost of your representation in court, as well as the financial compensation you may be required to pay.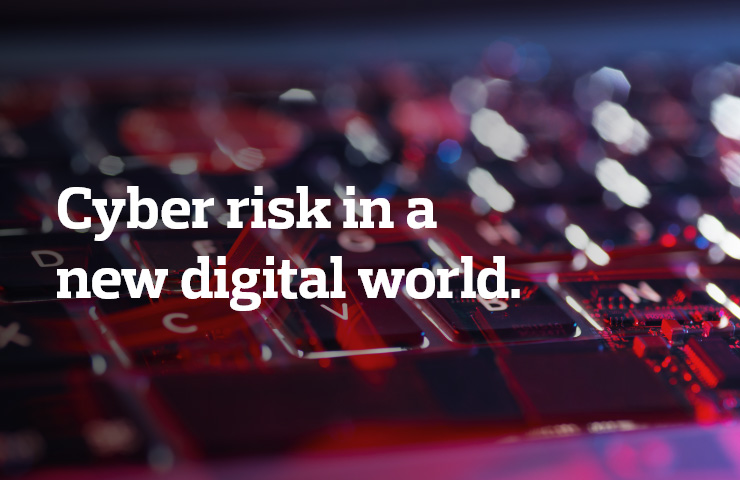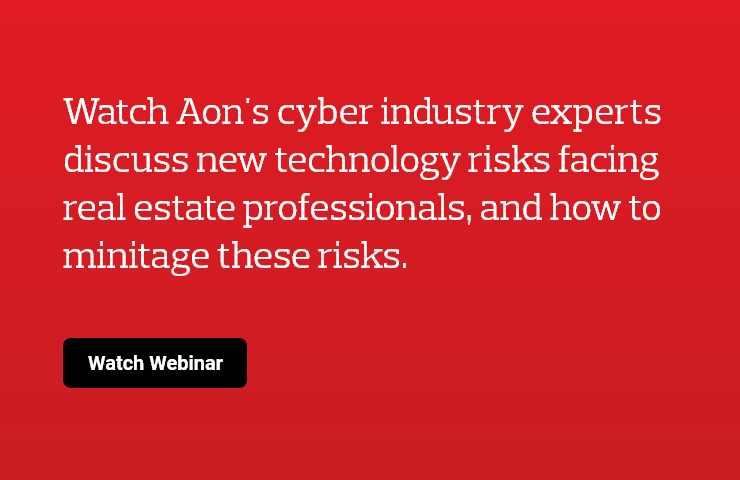 Explore more products
View other insurance policies arranged through Aon for Real Estate professionals.
Get in touch with our specialists

8:30am - 5:00pm AET
Mon - Fri (except public holidays)

Email us
1Subject to the full terms, conditions and limits of the policy. Please review the full policy wording for more information. The Real Estate Agents Professional Indemnity insurance is arranged by Aon Risk Services Australia Limited (Aon) ABN 17 000 434 720 AFSL 241141 as agent for the insurer Insurance Australia Limited (ABN 11 000 016 722) trading as CGU Insurance (CGU). If you purchase this insurance, we will receive a commission that is a percentage of the premium. Further information can be provided upon request.
2Carter Newell Lawyers are the national legal services provider on behalf of CGU Insurance Limited for the Aon Real Estate Facility. Carter Newell Lawyers is an award-winning law firm, which has the largest real estate and property defence practice in Australia. They have over 30 years of litigation experience in the real estate industry and have dealt with thousands of claims against real estate agents and property industry participants.
Business Insurance for Real Estate Agents is arranged by Aon Risk Services Australia Limited (Aon) ABN 17 000 434 720 AFSL 241141 as agent for the insurer Zurich Australian Insurance Limited (ABN 13 000 296 640 AFSL 232507). If you purchase this insurance, we will receive a commission that is a percentage of the premium. Further information can be provided upon request.