Why do Conference and Exhibition organisers need insurance?
Most conferences and exhibitions proceed without incident, but even with the most detailed planning, sometimes things go wrong. What if there is a strike, major weather event, your guest speaker doesn't show up, the venue is damaged or unavailable, there is a loss of your video link, a protest or someone falls over? While you can't foresee if and when these events will occur, you can manage the risk associated with them through the Conference & Exhibition Insurance Aon arranges.
Why choose Aon for Conference and Exhibition Insurance?
With over 30 years' experience protecting the Conference and Exhibitions industry, you can trust we know the relevant risks and claims for conference professionals and can arrange cover tailored for risks commonly found in the industry. We are committed to making life easier for you by arranging insurance that's easy to understand, buy and manage. You can apply online by filling out our online forms below. If you would prefer to speak to someone, please call Philip Sunshine on (02) 9253 7697

We also continue to be the only insurance broker endorsed by Meetings & Events Australia and Exhibition & Event Association of Australasia.
---

What Insurance do organisers of Conferences and Exhibitions need?
---
This is designed to help cover you or your client for the risks associated with the staging of a conference or exhibition event1
Public Liability insurance
1
includes cover for your legal liability to a third party (including delegates and attendees) for property damage and/or bodily injury arising from your event organising activities. The coverage includes automatic protection for:
Slips and fall and other injury claims
Damage caused to the venue
Damage to third party property within your legal control (e.g. exhibitor goods), where loss or damage arises out of the policyholder's negligence of up to $100,000 for any one loss
Professional Indemnity insurance is designed to help provide you with cover in the event that a third party alleges that there has been a failure in your professional duty of care, for example wrongful advice or error and omission etc., both in terms of legal defence costs and damages, should they be awarded against you.
1
Cover Benefits of Conference and Exhibition Insurance
Cancellation & Abandonment
This cover will help protect the policyholder in the event of cancellation, abandonment, postponement, curtailment or relocation of the event due to any cause beyond their control. It is designed to help enable non-refundable expenses to be met, refunds to delegates, sponsors and exhibition stand-holders to be made, as well as the reimbursement of any loss of profits. The policy covers specific perils, including strikes, non-appearance of guest speakers, damage to the venue, major weather events, bushfires, and loss of video link
Shortfall of delegates/attendance
Policyholders may be indemnified in situations where there is a shortfall in the number of people attending the event due to any outside cause. The most likely scenarios which may give rise to a claim under this extension are:
Conferences:
Airline strikes
Non-appearance of guest speakers
Exhibitions:
Localised public transport strikes
Inclement Weather
Cover may be provided should adverse weather conditions of any description lead directly to a financial loss in connection with the staging of an outdoor event.
Physical Loss or Damage
Not many people realise that where goods are hired in order to stage an event, most often the hirer is responsible for any and all loss or damage, even if the equipment is hired from the venue. This section will help provide protection for such goods, or alternatively goods which are actually owned by the policyholder, not only at the venue, but also during transit to and from the venue.
Public and Products Liability
Public & Products Liability Insurance helps protect you against liability for third-party personal injury or property damage arising out of the conduct an event. For example, if an attendee was to slip and fall whilst at your event, you would look to this policy to cover the claim. The coverage provides automatic protection for:
Slip and fall and other injury claims
Damage caused to the venue
Damage to third party property within your legal control (e.g. exhibitor's goods), where loss or damage arises out of the policyholder's negligence of up to $100,000 for any one loss.
Theft and Loss of Cash
This section may provide protection in respect of loss of gate takings, petty cash, registration monies etc. at the event, but not whilst left unattended unless contained within a cash register or securely locked away
Frequently Asked Questions
Here are answers to some commonly asked questions by conference and exhibition organisers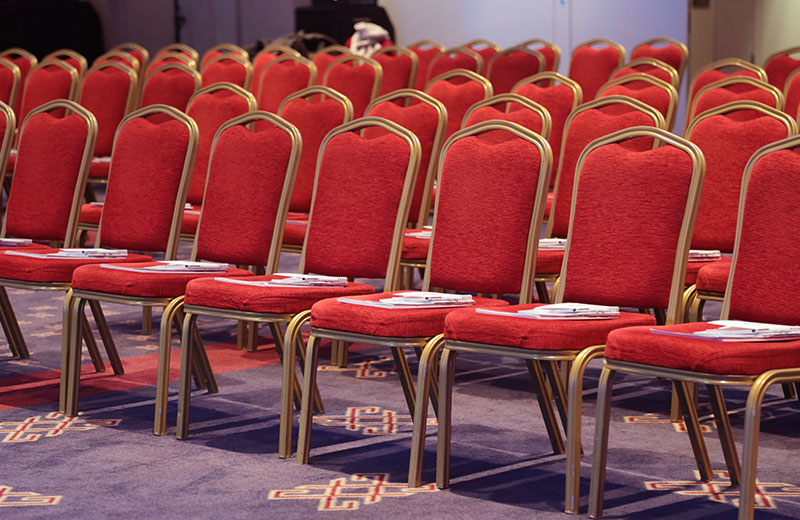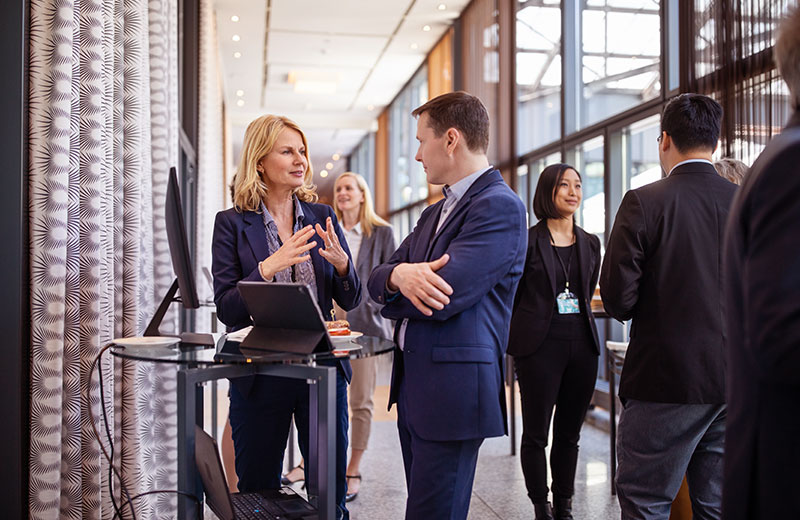 8:30am - 5:00pm AET
Mon - Fri (except public holidays)

Email Us
Conference and Exhibition Insurance is arranged by Aon Risk Services Australia Limited ABN 17 000 434 720 AFSL 241141 (Aon) as agent for the insurer, QBE Insurance (Australia) Ltd, ABN 78 003 191 035, AFSL 239545. If you purchase this insurance Aon will receive a commission that is a percentage of the premium. Please let us know if you would like any further information.