Why do Veterinarians need insurance?
As a veterinarian, you take care of your customers' furry best friends. You work long and irregular hours to diagnose health problems, vaccinate against diseases, set fractures, treat and dress wounds, perform surgery, and advise owners about their pets' breeding, behaviour and feeding.
Pet owners naturally get upset if something goes wrong during a routine visit. In this case, you may end up facing allegations of malpractice, even though you've done everything possible to provide a good standard of care. Aon's vet insurance policy addresses the everyday needs of veterinarians. It's a comprehensive professional indemnity and public liability policy to protect a vet's practice, reputation and assets in the event of a claim or dispute
Why choose Aon for Veterinarians insurance?
When it comes to insurance for Veterinarians, there are a few options available to you, and deciding which ones you need might not be easy. Aon is committed to making life easier for you by arranging insurance that's easy to understand, buy and manage, so you can get quotes and take out a policy online in just a few clicks. Or if you do need help, our team of friendly experienced brokers are a phone call away to help you understand what insurances you may or may not need, but more importantly, why. Helping give you confidence that you're making a better decision for you and your business.
---

Veterinarians insurance benefits through Aon
Combined Professional Indemnity and Public Liability
Select a Professional Indemnity cover level from $1m to $10m to help protect against legal costs and claims, for damages to third parties, that have arisen as a result of an act, omission or breach of your professional work duties. Features include:
No excess for claims relating to Domestic Animals
Disciplinary Enquiries cover sub limit $250,000
Artificial Insemination sub limit $50,000
Up to $50,000 in investigation costs for breaches of OH&S Regulations
Cover for errors of your locums while in your employment
Loss of documents sub limit $250,000
Select a Public Liability cover level of $10m or $20m to help protect against claims for personal injury and/or property damage to third parties that have arisen as a result of your negligence.

Add-on: Employment Practices Liability The policy can be extended to cover claims that relate to employees; such as discrimination, wrongful dismissal or harassment. Limit of $500,000 available.

Add-on: Fidelity cover The policy can be extended to include claims arising from dishonest or fraudulent conduct of an employee.
Frequently Asked Questions
Here are answers to some commonly asked questions by Veterinarians.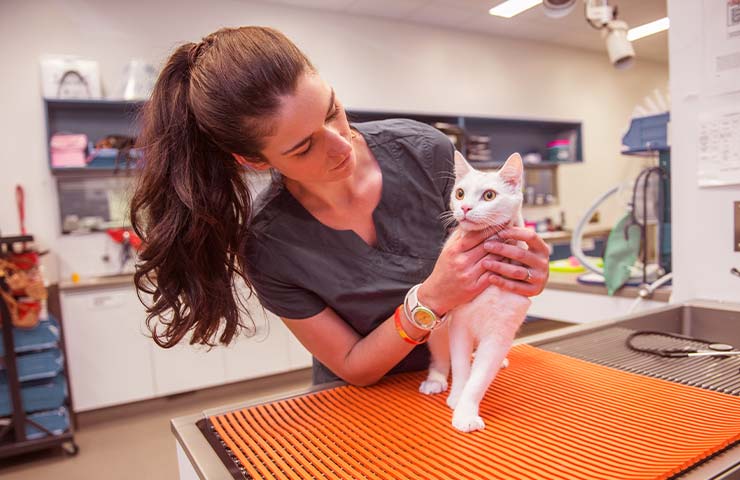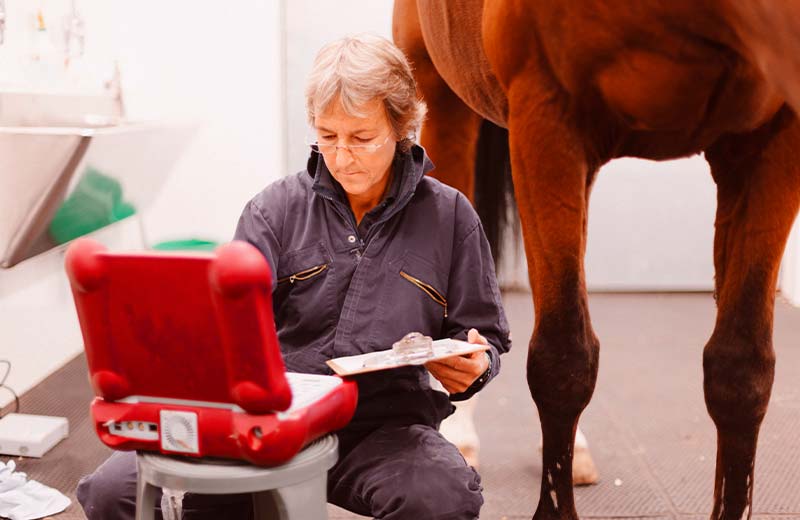 8:30am - 5:00pm AET
Mon - Fri (except public holidays)

Email Us
1Subject to the full terms, conditions and limits of the policy. Please review the full policy wording for more information.

2We will process your certificate of currency request instantly but, depending on your internet speed and email server, it could take a few minutes to get to your inbox.

3Hunter Premium Funding is a third party independent of Aon, however Aon will receive a commission if you pay for your policy through a premium funding agreement with them.

In arranging the Professional Indemnity and Broadform Liability Policy Wording, Aon has a binder agreement under which we are authorised to commit Insurance Australia Limited ABN 11 000 016 722 AFSL 227681 trading as CGU Insurance (CGU) to providing cover without reference to them. If you purchase this insurance, Aon will receive a commission that is a percentage of the premium. Further information can be found in our FSG or provided upon request. When acting under a binder we will be acting under an authority given to Aon by the insurer and will be affecting the insurance contract as agent of the insurer and not as your agent. Our binder arrangements with the insurer are such that we remain your agent in the handling of any claim