Wellbeing
Identifying Signs Of Stress
A few signs can indicate whether your stress is a serious issue
The impacts of COVID-19 have put a spotlight on the importance of mental wellbeing and the role we all play in reducing mental health stigma and discrimination. Mental health does not discriminate. Despite workplace mental health being an issue that requires greater attention, mental health statistics show that only half of Australians believe they are working in a supportive, healthy environment.

Recent ABS data indicates that 1 in 5 Australians are likely to experience a mental health condition in any given year. Identifying the early warning signs of mental health issues is a crucial step in managing it – both for yourself, and for your employees.

Identifying the Signs in Yourself
Managing your own mental wellbeing is the first step toward supporting your employees. As a small business owner, you are not alone, with many facing worries that keep them up at night through no fault of their own. Being solely responsible for your business's success or failure can takes its toll, overlaid with impacts outside of your control, including the current economic downturn. So it's unsurprising that more than half of small business owners experience mental health issues at some point. While sometimes the signs that you're struggling may be more evident to a family member, friend or business partner, there are some physical changes that you can look out for in recognising that you may need support. Some of these include:
Sleep – Having trouble falling asleep even when you feel tired
Fatigue – Always feeling tired regardless of how much rest and/or sleep you've had
Depression
Feeling nervous, anxious, irritable, or on edge (even if there's nothing worrying you)
Trouble concentrating, focusing, or making decisions
Becoming frustrated when asked for directions from your employees
Overeating or having no appetite
Withdrawing from family or friends
Tearfulness or frequent crying
Tense muscles, shakiness, or trembling
Stomach pain, upset stomach, or headache
Lower productivity at work
Drug or alcohol abuse – especially if you're finding you're reaching for a drink more and more often as a way of coping
If you do feel you're experiencing one or more of these symptoms, it's important to seek help. It doesn't need to be professional support in the first instance – speaking to a friend or family member, is a great first step; or your local GP.
---

Identifying the Signs in your Employees
Your employees are just as susceptible to mental health issues as you are. The health of your business is highly dependent on the wellbeing of employees. However, while mental illness is treatable, Australian government data shows that around two thirds of people with a mental illness do not seek any treatment. The challenge for you as an employer lies in identifying the signs in your employees, given they may not be so obvious. Some subtle warning signs include:
Frequent absenteeism – an employee is suddenly calling in sick more often
Withdrawing from workplace social banter
Always looking tired or sleep deprived – this may be an indication of sleep problems or fatigue
Unusually frequent toilet breaks – may indicate stomach problems caused by stress
Easily becoming defensive or irritable when questioned
Lower productivity at work
Always seems distracted
If your employees are demonstrating any of the above signs, be supportive in your interactions; ask how they are doing because you're concerned, and most importantly - listen. Encourage them to explain what's going on, and how they are feeling. Their challenges may or may not be work related, and it's important to be respectful of how much your employees are willing to share with you. Some good options for action might include them talking to a trusted family member or friend; helping them find professional support such as their GP, Doctor or community support, such as Beyond Blue or LifeLine.

If you feel there is work related stress, we suggest keeping an open mind and working together to find solutions on how to improve the situation. You can read more about managing workplace stress here.

And finally, remember to check back in and see how they are doing. If they haven't done anything, don't judge them. Understand that sometimes it can take a while before they are ready to seek help. Most people are afraid to reach out and feel they won't be supported and cannot be helped. Try to reinforce the benefits of seeking professional help and trying different avenues.
Support for you and your business
Aon is proud to be partnering with Lifeworks to provide an affordable counselling and support program to optimise mental, social, physical and financial wellbeing. LifeWorks can help you focus on day to day operations, knowing your employees have professional support, when they need it most. Visit
aon.com.au/lifeworks
to find out more or
download a brochure
.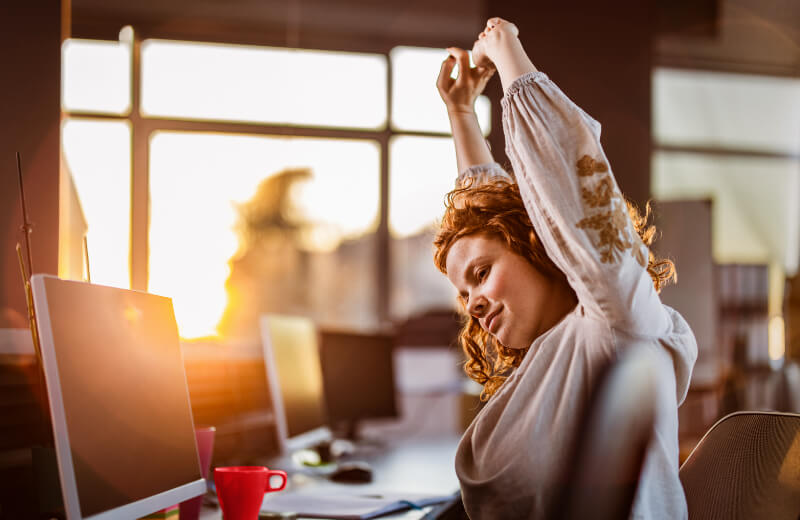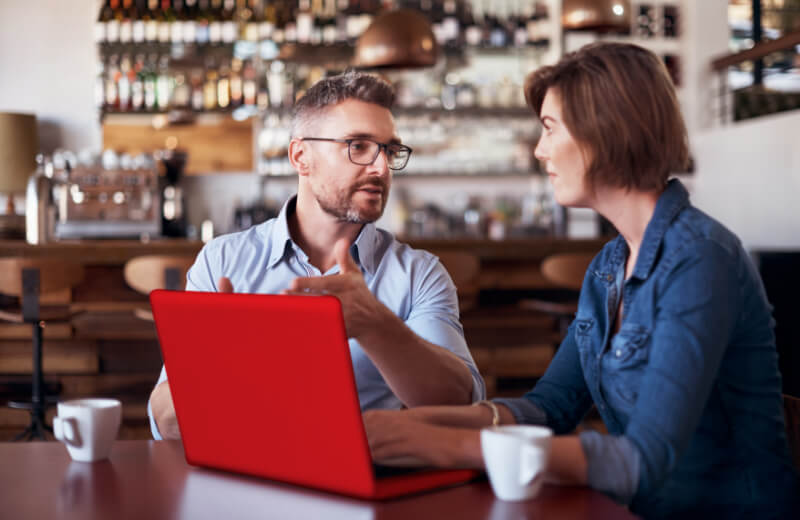 Get the latest articles delivered to your inbox
Aon has taken care in the production of this article and the information contained in it has been obtained from sources that Aon believes to be reliable. Aon does not make any representation as to the accuracy of the information received from third parties and is unable to accept liability for any loss incurred by anyone who relies on it. The recipient of this document is responsible for their use of it. This information is intended to provide general insurance related information only. It is not intended to be comprehensive, nor does it, or should it (under any circumstances) be construed as constituting legal advice. You should seek independent legal or other professional advice before acting or relying on any of the content of this information. Aon will not be responsible for any loss, damage, cost or expense you or anyone else incurs in reliance on or user of any information contained in this article.