Wellness
Managing Stress as a Small Business Owner
Some tips to help manage stress for small business owners and their employees.
Operating your own business can be incredibly satisfying, albeit often it isn't an easy job – balancing the finances; growing your business; managing staff. With so many balls in the air, at times it can feel overwhelming even if you're the savviest entrepreneur running the most successful business.

Balance is key, and looking after your mental wellbeing is important to stay on track and help you and your team perform at their best. With 1 in 5 Australians facing a mental health challenge in any given year, we are all impacted by mental health, either ourselves, or someone we know.

In the current environment, small business owners have faced challenges like never before. Whilst stress is a common response to tough situations, ongoing stress can be harmful. We all have different stress triggers – loss of income, family or relationship breakdowns, health concerns for you or a loved one. It's important to identify the signs of stress as a first step to supporting yourself and your employees.

Managing Stress as a Business Owner
Running your own business, can often mean there's no such thing as an 8-hour workday, where the boundaries of work and home life are blurred. Practising simple daily habits can help manage stress before it become a more serious problem.
Be mindful of the hours you work and set boundaries
Set a limit for how many hours you will work each day and then stick to it. If this is not always possible, be intentional about how you will carve out time to balance out the workweek or how you'll spend your time outside of work more meaningfully.


Practise some habits that help with wellness
Countless studies have proven the benefits exercise brings for stress. It doesn't have to be strenuous - something as simple as a half an hour walk 3 to 5 times a week Relaxation techniques such as deep breathing, yoga, or meditation can help with stress, even if they're practiced for a few minutes each day.


Set aside time each day for an activity that you enjoy. This will help you take a step back and gain a fresh perspective on any stress and pressure you're experiencing.


Talk with a trusted mentor or colleague. Even if you are an experienced manager, you may have sources of stress that are too big or complex to handle on your own. You'll benefit from getting a different perspective from someone you respect.


Contact your GP if you feel you are having trouble managing stress. Talk with your health care provider if you are concerned about any aspect of your physical or mental health.
---

Helping Employees Manage Stress
Regardless of whether your employees' stress is caused by work related factors or their personal life, there are steps you can take as an employer to provide support.
Take a genuine interest in the wellbeing of your employees – Even small gestures such as asking how they're doing can make a big difference. RUOK has some great resources to help you start a conversation.

Encourage employees to take short breaks at work to reduce stress. Even a 10-minute break from a stressful or tense situation to get a few minutes of fresh air can really help.

Offer flexibility such as time off or adjusted working hours to support employees with challenges they may be facing in their personal life.

Help to prioritise work – Work together to identify tasks that can be put aside versus those that are more pressing, and set realistic deadlines.

Make roles and expectations clear - Lack of information or uncertainty about roles, goals, duties, or responsibilities is often a source of stress in the workplace.

Be aware of how many hours people are working. If someone's hours seem particularly long, review workloads and encourage time off to recharge.

Invest in an Employee Assistance program that offers your staff access to counselling services, and resources to help them manage stress.
Affordable and accessible wellbeing support
Many small business owners are turning to technology to help their business and help improve employees' mental health. One example of an affordable, technology-based solution is LifeWorks, a counselling and wellbeing program that's largely delivered through a mobile app. As well as personalised wellbeing content, LifeWorks gives employees access to qualified counsellors (face-to-face or over the phone) who can assist with problems ranging from anxiety and depression to stress, financial challenges and feelings of social isolation. Support is also available to help business owners optimise their own wellbeing and address management challenges.

LifeWorks and Aon are now offering an exclusive arrangement and preferential rates to our small business clients to optimise the mental, social, physical and financial wellbeing of employees and their families. To learn more visit aon.com.au/lifeworks or download a brochure.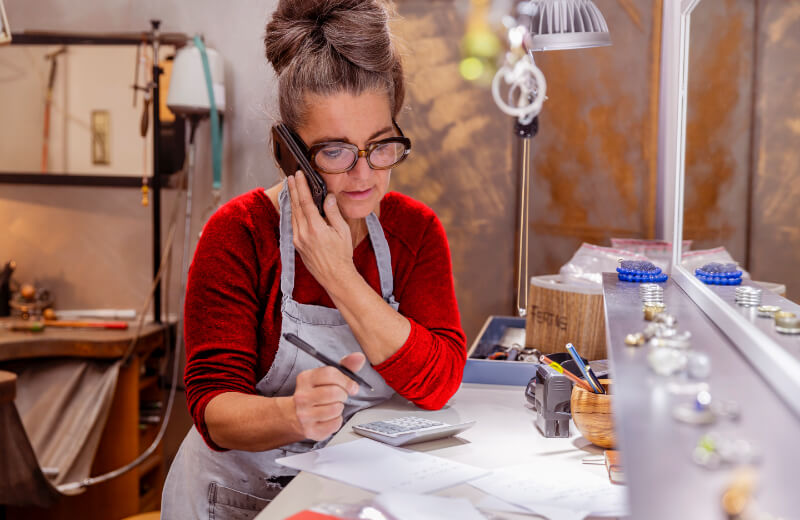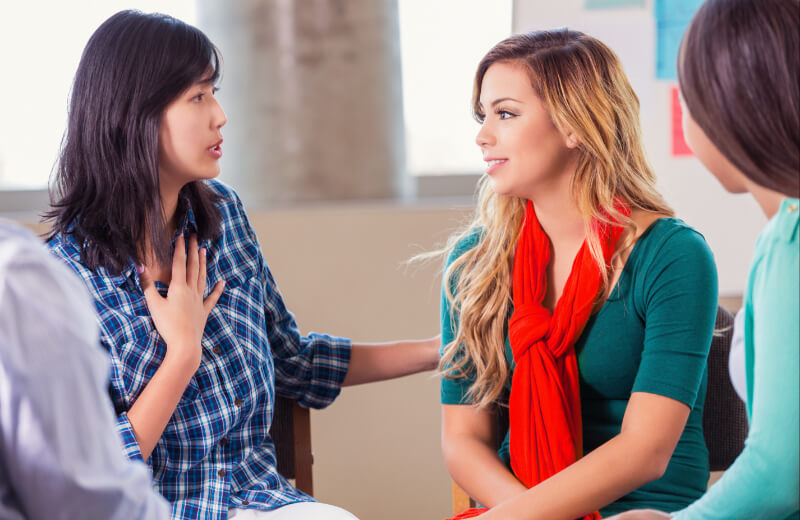 Get the latest articles delivered to your inbox
© 2020 Aon Risk Services Australia Limited ABN 17 000 434 720 AFSL no. 241141 (Aon)
This information is intended to provide general insurance related information only. It is not intended to be comprehensive, nor does it, or should it (under any circumstances) be construed as constituting legal advice. You should seek independent legal or other professional advice before acting or relying on any of the contents of this information. Aon will not be responsible for any loss, damage, cost or expense you or anyone else incurs in reliance on or use of any information contained in this article.