Risk & Insurance
Natural disasters & preparing your business
How to prepare your shopfront for natural disasters
Australia's climate has never been known to be mild and the past few years have only confirmed this. From the bushfires of 2019 to the floods of early this year, and everything in between, mother nature has shown us the full array of possibilities when it comes to weather extremities.

Retailers, or any business with a physical premise, are certainly not immune to the impacts of natural disasters. The best time to prepare for a disaster is when you're not in the middle of one. Even if you've been fortunate enough to avoid having your business premises damaged by a weather event, taking the time to set out an action plan to help ensure you're prepared if you do experience one is a wise step and should form part of your overall risk management. Here are a few ways to get started:

Reviewing Insurance
Keeping your insurance current is one of the most important aspects of being prepared for natural disasters. This involves more than simply taking out a policy and filing it away for the year. There are many instances where you may need to make changes to your insurance policies to ensure you're adequately covered, such as if you renovate, or relocate or purchase new equipment.

Underinsurance is a real challenge and can occur under any policy. That's why if you hold insurance which covers your business' property it's important to undertake a thorough assessment of all your assets, equipment, and stock every renewal and when your business' property changes to ensure the items are covered by your insurance and are insured for new replacement value.

You should also carefully consider what options your insurance offers and whether they are right for you, for example, Business Interruption cover on your Business Insurance can be extremely helpful. Business Interruption is a cover section under Business Insurance pack policies which covers your lost revenue due to an insured event.

Preparing your business
It's important to put in place a plan on how you'll continue to operate if your business premises is damaged by a natural disaster. For example, ask yourself how your staff will be impacted, whether you have a safe place to store stock, and whether a power outage would cause your stock to spoil. Also think about how you'll stay in touch with your staff, and how you'll let your customers know if you change your operating hours, or even close temporarily. Having a well thought out plan to get your business through a natural disaster can make a big difference to how quicky and smoothly your business bounces back.

What to do if disaster strikes
If you find your business has been damaged due to a weather event, it can feel overwhelming and stressful to figure out what your first steps should be. Here are a few pointers to keep in mind:
Remember safety comes first, so only return to your premises once it is safe to do so. There is no need for you to try to access your premises during the event to get hold of your insurance paperwork as most brokers and insurers can look up your details digitally.
Once you can access your business premises safely take photos of the damage and take inventory of the items which have been damaged.
Contact your insurance broker to lodge your claim.
If there are urgent repairs needed to your premises to make the property safe, in many cases, your insurer or broker should be able to assist you to arrange emergency repairs.
Depending on the extent of damage to your premises it's possible you may not be able to trade as usual while the premises is undergoing repairs. If you have Business Interruption cover your insurance broker can assist you lodging a claim if you have lost revenue caused by the insured event.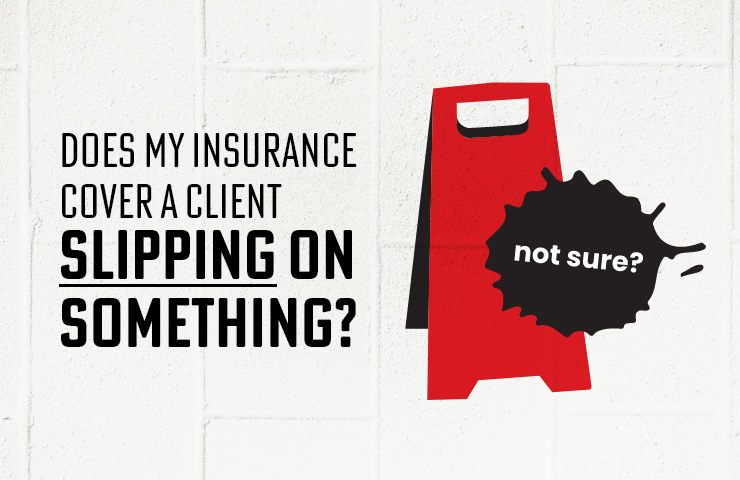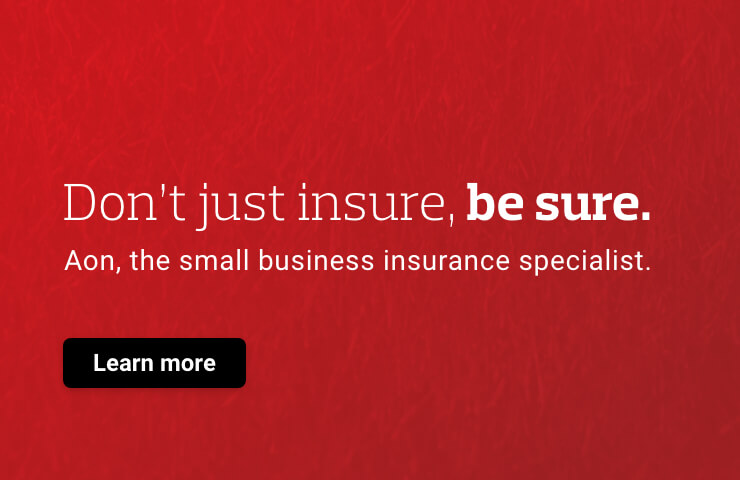 The information provided in this article is current as at the date of publication and subject to any qualifications expressed. Whilst Aon has taken care in the production of this article and the information contained has been obtained from sources that Aon believes to be reliable, Aon does not make any representation as to the accuracy of information received from third parties and is unable to accept liability for any loss incurred by anyone who relies on it. The information contained herein is intended to provide general insurance related information only. It is not intended to be comprehensive, nor should it under any circumstances, be construed as constituting legal or professional advice. You should seek independent legal or other professional advice before acting or relying on the content of this information. Aon will not be responsible for any loss, damage, cost, or expense you or anyone else incurs in reliance on or use of any information in this article.