Risk & Insurance
Climate Change & Underinsurance
Is there a link between climate change & underinsurance?
Is there a link between climate change and underinsurance? Here's what we think...
Its been a season we won't be forgetting anytime soon, as Australia witnessed some of the worst bushfires in its history, incinerating millions of hectares of land, and engulfing entire communities, followed soon by flash flooding and damaging storms. By now, those who were lucky enough to escape the fires have resumed their normal lives, while those affected by the fires attempt to rebuild theirs. Among those affected are a cohort of residents for whom the struggles are just beginning – those who didn't have any insurance, or were underinsured.
What is underinsurance, and what causes it?
So what exactly is underinsurance? This is when an asset or a property is insured for an amount which is less than the true cost to replace it. Traditionally, insurance is designed to restore you and your business to the same position you were in before an insured event. The problem with this is that property owners often misjudge just how much it would cost to rebuild or restore their business to the previous standards.

One of the common mistakes made by property owners is in nominating the sum insured, where many owners use the market price. In reality however, by the time additional costs are incurred such as the cost to remove debris, tip fees, and council and architectural costs, the cost to rebuild a property could be much higher than the market value.

In some instances, there are also homeowners and business owners who either deliberately underinsure, or don't insure at all due to being unable to afford the premiums.
How big is the underinsurance problem?
According to the Insurance Council of Australia (ICA), up to 80% of homeowners who hold insurance don't have their properties insured for the correct amount. The problem isn't just in the residential space either – according to QBE, 62% of SME's believe they are unlikely to have the insurance in place to fully protect their business. As a small business owner, if your property or contents were damaged due to a major weather event and you could no longer operate, not only could this impact your livelihood in the immediate term, but you would possibly also have to pay out of pocket for repairs if your insurance cover did not have the right sum insured.

Underinsurance is also a global issue. According to the Aon Weather Climate & Catastrophe Insight Report, of the $US232 billion of economic losses reported globally in 2019, only 31% of this was covered by insurance – leaving a global protection gap of 69%. Such a significant portion of uninsured losses means local communities are often reliant on other means for recovery, including government assistance.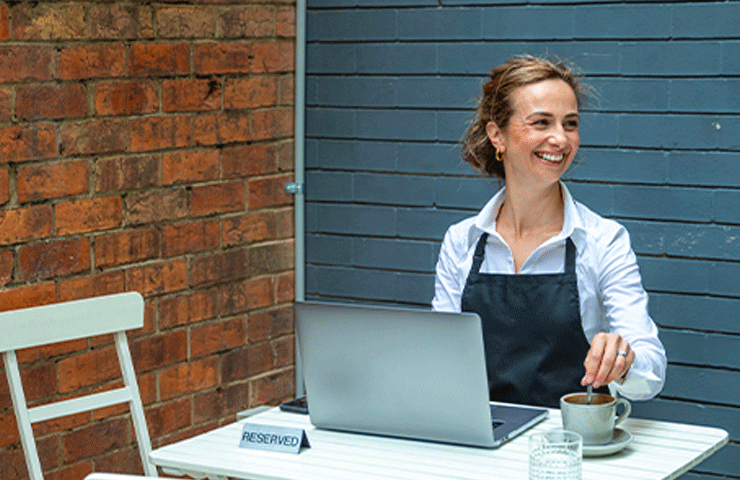 Are climate change and underinsurance related?
Globally, the last decade 2010-19 was the costliest on record in terms of economic losses from weather events. As climate change continues to affect the frequency and intensity of weather events, and as demographic patterns shift around the world, the impact of natural disasters – including financial costs – will likely increase. Frequent weather events generally lead to increasing premiums, so it's possible insurance could become unaffordable for some, and the Insurance Council of Australia has warned that parts of Australia may even become completely uninsurable, worsening the dilemma for communities.
One of the common mistakes made by property owners is in nominating the sum insured, where many owners use the market price.
So what can small businesses do?
Reviewing your insurance and coverage might not seem like your idea of an exciting time, but it's one of the most important things to take the time to get right. If you own your business property/building, while it might be tempting to just nominate the market value, this may not be enough to cover the complete rebuilding cost in the event of a major disaster. For this reason, consider hiring an independent specialist to assess your property and give you an accurate figure. Even if you don't own your business premises, take a look around at everything in your office, imagine if you had to replace everything from scratch, the cost could be so substantial you would find yourself either having to take out a loan, or paying out of your own pocket. It may therefore also be worth having your business contents valued by an independent assessor to ensure they're covered for the correct amount. The best time to review your insurance coverage and sum insured is when you're not in the middle of a natural disaster. Insurers often impose embargoes as soon as severe weather is predicted, so if you wait until you receive warning of a storm or bushfire approaching, it may be too late to increase or adjust your sum insured.
Get the latest articles delivered to your inbox
This information is intended to provide general insurance related information only. It is not intended to be comprehensive, nor does it, or should it (under any circumstances) be construed as constituting legal advice. You should seek independent legal or other professional advice before acting or relying on any of the contents of this information. Aon will not be responsible for any loss, damage, cost or expense you or anyone else incurs in reliance on or use of any information contained in this article.