Professions
Virtual event mishaps & how to avoid them
How you can help reduce risk of mishaps during your virtual event.
Toddlers waltzing into the background; a pet dog barking suddenly; an attendee talking away without realising they're on mute – if you've attended a virtual event this year, chances are you've witnessed your own share of the quirks that come with it. While moments like these have allowed everyone to see a more human side to their colleagues, event planners have faced significant challenges this year when COVID-19 restrictions banned all events from taking place. Switching to online mode of delivery was simple enough, but holding a virtual event that is as successful as a live one has proven to be more difficult, with polls showing that 53% of event planners feel they do not have the necessary skills to run successful online events.

Virtual events come with their own possibilities of mishaps and risks, which if not planned for or managed well, may lead to an unsuccessful outcome, or even financial losses.
Let's take a look at some of the potential disasters of virtual events, how you can mitigate them, and where insurance coverage may be applicable.
1. Technical difficulties
Not only is this one of the worst nightmares of every event planner, in an online event, this is an even bigger risk as the very delivery of your event relies on some form of software, an internet connection and bandwidth. While there's no way to completely eliminate the possibility of this occurring, the best way to prepare is to rehearse and test every program numerous times. If your content involves playing videos, don't forget to test sound as well.
2. Content is ambiguous or misunderstood
In a virtual setting, context matters even more than in live events. The same light-hearted comment that would be perfectly innocent in a live environment may be misunderstood if made during a virtual event. And whilst not having attendees in person may lessen the risk of someone injuring themselves at your event, there is a possibility that content covered in your event triggers mental anguish in an attendee. And lastly, if you're holding any type of event that involves giving advice, whether that's online or in person, there is possibility of an attendee alleging your advice caused them financial loss or damage.

This makes insurance for your event an important consideration, as there is a possibility that your content leads to costly legal action. If content delivered during a virtual event does lead to an allegation of mental anguish from an attendee, you may be able to make a claim under Events Public Liability Insurance. If an attendee alleges that advice provided during your event caused them financial loss, this is something that may be covered under Professional Indemnity Insurance. It's also a good idea to consider if your guest speakers, performers and service providers should have their own insurance in place.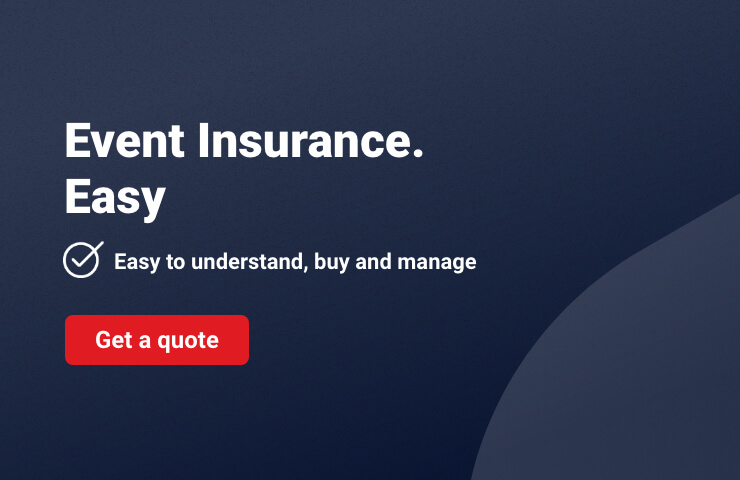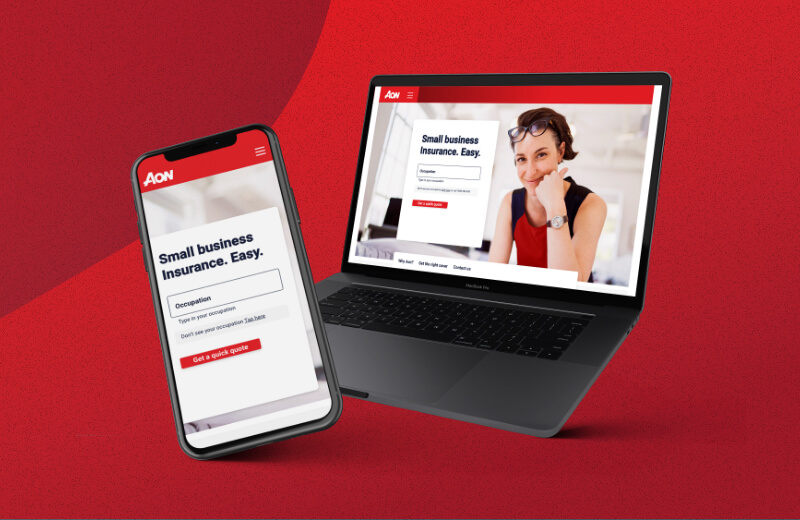 3. Audience is not engaged

In any event, whether online or in person, you're used to structuring the content in a way to ensure maximum audience engagement. In a virtual setting, it's even more important to pay attention to this as your audience may be more likely to give in to distractions such as emails and social media notifications when they're sitting in front of a screen. Smaller breakout sessions, virtual meet and greets and any other methods usually used to engage an audience at a live event can all be replicated online. Also be sure to take extra time to brief your speakers and ensure their content delivery is engaging.

4. There is damage to the venue

As restrictions and lockdowns have been lifted, there has been an increase in hybrid style events where virtual events are live streamed from a hired venue, but attendees dial in remotely. It's a way to bring back a sense of authenticity, and maintain the conference feel of the event without the need for a large gathering.

If your business is thinking of holding an event in this way, you may still be susceptible to liability claims such as damage to the venue or bodily injury – hosting even one person at a venue for your event makes this a possibility. Public Liability Insurance is therefore an important consideration for your event even if you're holding it virtually.

5. A speaker cancels

Your guest speakers may not be required to attend in person, but there's still a possibility they don't appear at all due to reasons such as illness or other unavoidable circumstances. If you're fortunate to secure a replacement guest speaker, be sure to notify your attendees beforehand – no matter how exciting you believe your new speaker is, don't try to surprise your audience. There is an optional extension for Non-Appearance under Events Cancellation Insurance to help cover the out-of-pocket costs you may incur if your main guest speaker cancels and you're unable to find a replacement on time and are forced to cancel your event.


Insurance Options for your Event

As you can see, holding an event virtually doesn't completely eliminate the possibility of things going wrong. A virtual event brings its own set of unique risks, and having a contingency plan for possible scenarios is the best approach in helping lessen the impact of unfortunate incidents.

It's also important to have appropriate insurance in place to help ease the financial burden if you are faced with an allegation of negligence. There are several different insurance options available for you to consider, and by speaking to your broker, you can identify what you may or may not need. Be sure to ask your broker about add-on options such as Non- Appearance to ensure you have explored available options and can make a decision accordingly. Also remember, Events Insurance shouldn't be a last-minute purchase – many policies have a minimum period before the event during which they must be taken out.

Aon have been helping event organisers and promoters with insurance for over 50 years. We've helped event organisers and promoters confidently deliver thousands of large events across Australia. To chat to the team, simply fill in our online form or call 1800 810 282.



Get the latest articles delivered to your inbox
*Note: The purpose of this article is to outline some mishaps of virtual events. Not all mishaps stated above are covered by insurance. To find out more, contact the Entertainment Team.

© 2020 Aon Risk Services Australia Limited ABN 17 000 434 720 AFSL no. 241141 (Aon)

Event Protect Insurance is arranged by Aon Risk Services Australia Limited ABN 17 000 434 720 AFSL 241141 as agent for the insurer, XL Insurance Company SE, Australia Branch, ABN 36 083 570 441. If