Photography – not really the first profession that would spring to mind when listing the most dangerous occupations. However you'd be surprised at the number of things that can go wrong when you're fixated on capturing the perfect snap.

And while damaging your own (very expensive) equipment is bad enough, sometimes small accidents on your part can also cause injury to others or damage to property, potentially leaving you with some big liability bills. Here are some examples of things that can go wrong for photographers during the course of running your photography business.
Your drone hits something (or someone)
It's probably one of your most prized possessions and helps you to capture some breathtaking shots. But your beloved drone could very well send your photography business into a rapid descent if you suddenly lost control of it mid-air - it wouldn't be the first time this has happened to a photographer either.

Such events would not only damage your drone, but if there was injury or damage to someone's property, you could also be faced with some hefty bills for repairs or compensation. So if you're considering launching into the world of drone photography, or even if you're already a well flown drone user, keeping in mind some drone safety tips can help prevent your drone becoming the reason for a liability claim.
Someone trips over your equipment
You take a lot of equipment to your shoots, and while it's easy enough for you to transport your kit everywhere, a minor oversight on your part could become a trip hazard for someone. For example, imagine not assembling your tripod properly, and having your tripod & camera fall on someone's toe.

Again, not only would you have to bear the cost of repairing your camera and other equipment, but if you caused injury to someone, that person could sue you for compensation.
You knock over an expensive décor piece
Event venues are sometimes fitted with fancy, expensive furnishings. While you're shooting an event, it's likely you're so focused on getting that perfectly candid shot, that you knock over an expensive vase or pillar (say, while walking backwards).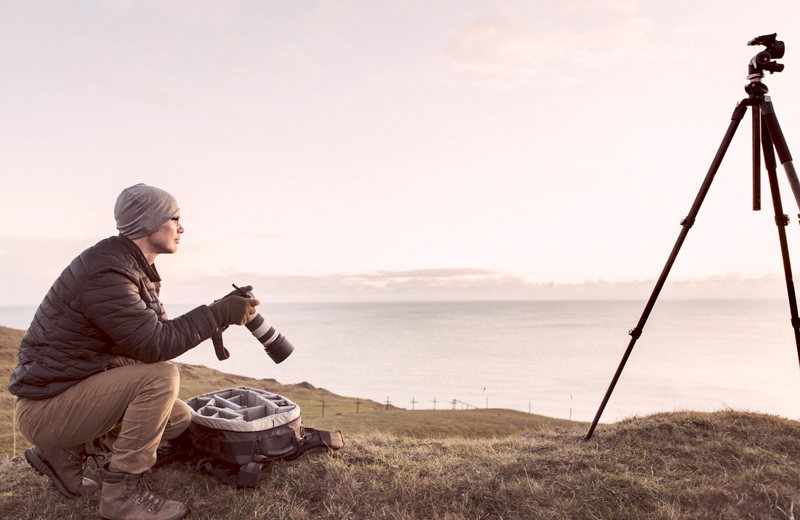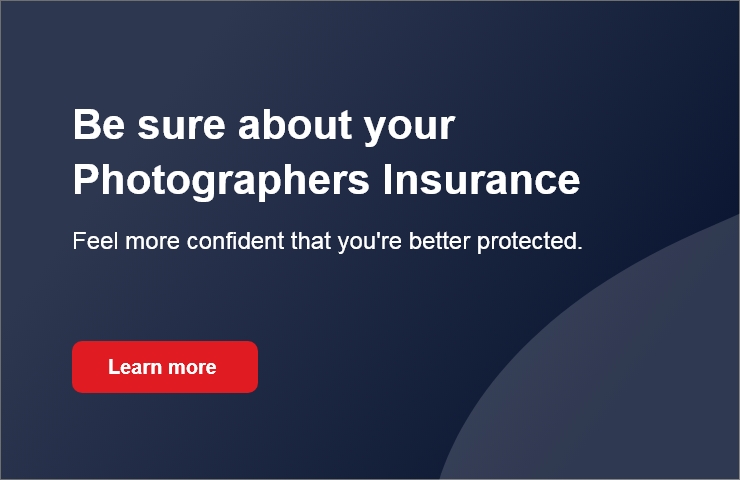 The outcome would not only be an expensive item you'd be left to pay for, but it could also cause further damage to the property or even injury to an attendee. So if you are shooting at a venue with lots of props, ensure you thoroughly scan the floor for any high risk areas or hotspots to prevent you causing damage or injury to someone. If there is a spot that you absolutely must shoot from to capture important photos, ask someone from the venue to move any fragile items out of the area.
Posing instructions causes the bride to injure herself
You'll go to any length to capture the perfect shot – and chances are, you might ask your clients to do the same. When asking your clients to pose though, it's important to keep the surrounding environment in mind. If you fail to take reasonable care in assessing the environment before instructing your clients to pose, it could lead to a client injuring themselves (like this bride).

Of course, your clients are expected to (and probably do) exercise a degree of common sense when posing, but it's still possible that a client holds you responsible if they suffer an injury during a shoot/pose. Even if you don't end up legally liable for the injury, getting yourself removed from the matter could easily run up thousands of dollars in legal defence costs.

Insurance for Photographers
As a photographer, you might think the worst possible thing that can happen to you during a job is that your camera & equipment is damaged or stolen. However, as you can see, there are other incidents that can occur that may not only damage your own equipment, but may also lead to a liability claim against your business. This is why Public Liability is such an important cover for photographers to hold. Many venues or clients may even require you to hold Public Liability Insurance before you do any work for them.
As a broker and photographers insurance specialist, Aon can help you find a policy customised for the common risks of your industry so you're more confident that you've found the right type of insurance for your business.
Get the latest articles delivered to your inbox