Professions
Growing your photography business
Turning your passion for photography into your business
After what seems like an eternity of lockdowns and restrictions, for photographers, the excitement of being able to click away again is unlike any other feeling. Whether you're just starting out as a professional photographer, or are looking to grow your current business, there are few boxes you'll need to think about ticking before you take your next step. Here are some of the matters to keep in mind in growing your photography business as life starts to return to as normal possible this next year.
1. Starting out - Getting the basics right If you're just starting out, or in the initial stages of pursuing photography as a serious business, it's worth firstly understanding the administrative and legalities which come with running a business. Some of the decisions you'll need to make include whether you'll be operating under an ABN, how you'll promote your business; if you'll set up a website, and whether you'll use the gig economy to secure clients. In addition, insurance cover may not have been something that has occurred to you until now, so this is another area which you might need to investigate to help protect your financial livelihood if certain events occur

2. Upgrading (and protecting) your equipment The next thing you might want to look at is whether your equipment needs upgrading, as well as insurance cover you'll need for your equipment. Photography equipment isn't cheap, so a policy specifically designed to cover camera equipment is worth considering. Your home insurance might cover your camera and other equipment currently, but there may be limits on the amount covered as well as where they're covered. Equipment cover arranged through Aon on the other hand can provide cover for your equipment while you're at home, at an off-site location, or even overseas.1 If you already hold equipment insurance for your photography equipment, and are looking to upgrade, be sure to also update your current insurance policy.
3. Getting more gigs… The minute you secure your first paid project, one of the first things to consider is Public Liability (PL) Insurance. Even if you've somehow managed to get by without Public Liability insurance till now, as you grow your photography business, and take on more jobs, it may be wise to consider taking out PL. you may even find that certain clients or venues will require you to hold PL insurance before they allow you to work for them. PL insurance is therefore a cover worth considering as a photographer.

As you start to secure more and more jobs, another factor to consider is that the types of projects you work on may also become more varied. For example, you might be asked to do underwater photography, or capture drone images. If you do venture out into different forms of photography, don't forget to check the cover under both your Equipment and Public Liability policies to make sure all your activities are covered.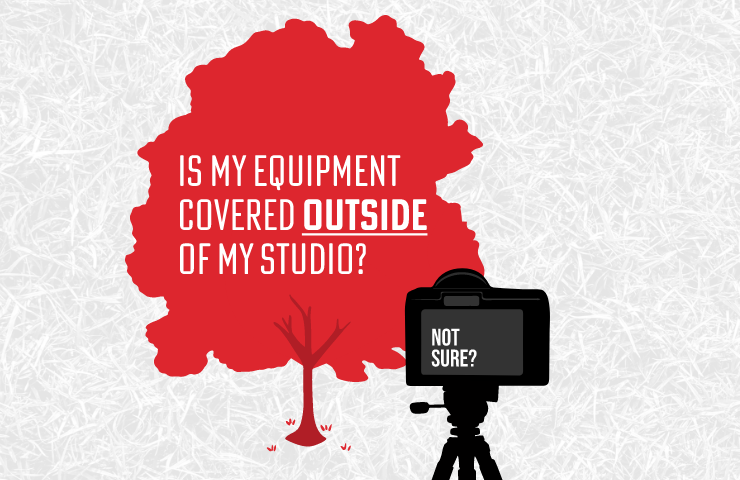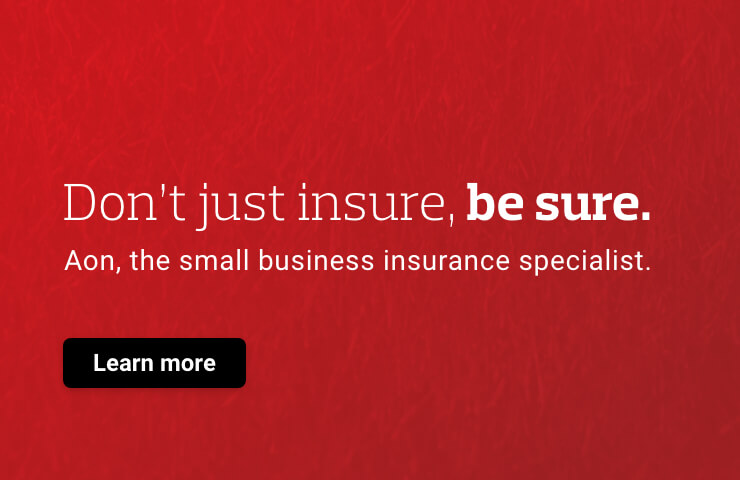 4. Opening a studio There are several reasons you might want to open a photography studio, whether it's to better meet your existing clients' needs, or to allow you to take on additional clients. If you decide to open a photography studio, remember to look into appropriate insurance cover for it. Events like fires, storms and vandalism are not always easy to predict, and if you end up with significant damage, you could find yourself unable to meet project deadlines, or face out-of-pocket expenses in hiring a temporary studio. It's also important not to assume that your home insurance will automatically cover your home studio and its contents, as home insurance policies can sometimes exclude equipment that is used for business purposes. Studio cover arranged through Aon has been designed specifically for photography studios, to help cover the cost to repair your studio premises as well as the non-portable contents within it.1


Talking to a broker
As you grow your photography business, just like you might upgrade your equipment, or try out new styles, its important to ensure your insurance cover keeps up with the changes to your business. Talking to a broker can help you work out whether the cover you have is sufficient or whether you need to add any optional extras. For more information, you can visit our Photographers Insurance page on the Aon Business Insurance website and even get a quote and buy online. However, if you would like to speak to one of our expert brokers, call us on 1800 806 584
1 Subject to full terms, conditions and limits of the policy. Please review the full policy wording for more information.