As a valued client of a member of The Institute of Chartered Accountants Australia and New Zealand (CAANZ), we invite you to receive a complimentary Aon Insurance review for your clients.
Get a free Aon Insurance Review.
A personalised report prepared by a specialist Aon broker, offering data-led strategies and solutions so your clients can plan for their business' next insurance program.
An Aon Insurance Review report will include
Powerful benchmarking with industry peers to assess if the current coverage limits and excesses are appropriate for your client's business.
Expert advice and commentary with a holistic picture of your client's business' risk profile and quality insurance options from multiple markets.
Current insurance cost competitiveness to assess if they have the best coverage option based on quality, coverage and price.
Advanced in-house analytics and data driven insights to help solve their insurance and risk exposure challenges.
Risk Gap Analysis to unpack the key policies and risks to assess gaps in their current program.
Accelerate your insurance decisions ahead of renewal time pressures – your clients can get the information they require and plan ahead.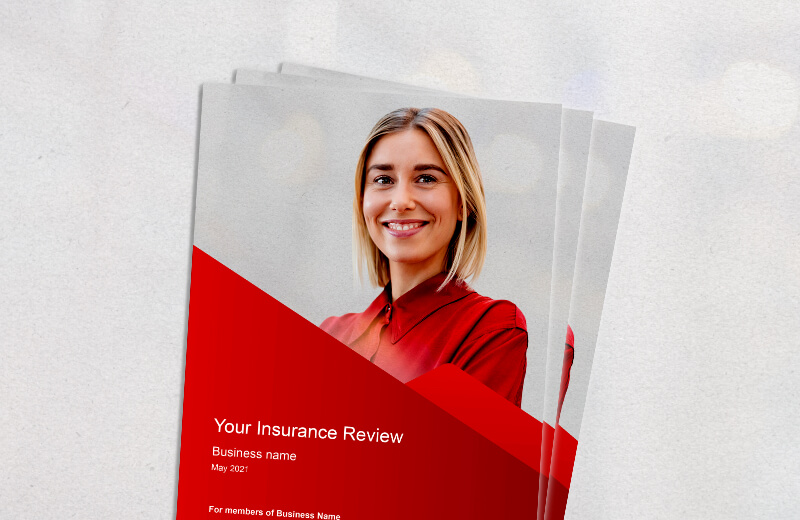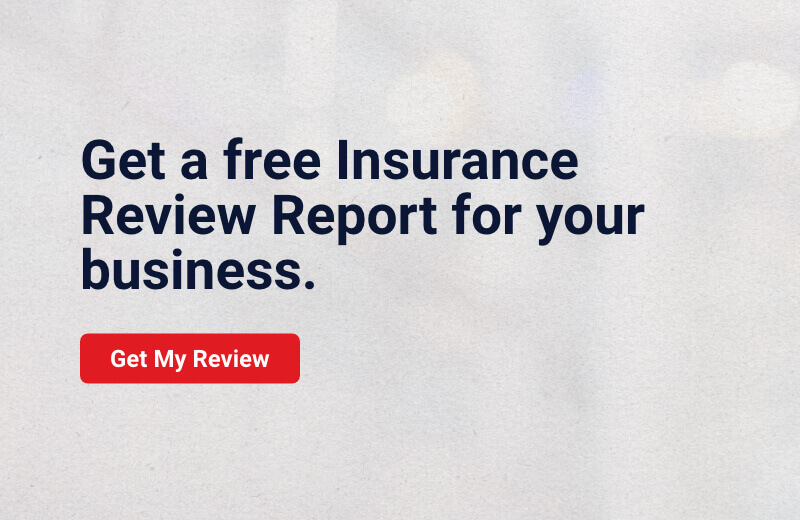 Is your client's insurance program right for their business?
What if your client could easily broaden their insurance and risk capabilities for their medium or large sized business, before they choose their next insurance program?
Navigating complex insurance options without expert advice can leave gaps in sound decision making. Extensive evidence shows underinsurance can lead to costly risk exposure and loss for a business.

By taking a free Aon Insurance Review for their business, your clients are choosing a roadmap of data-led insights that will decode insurance and risk strategies for their business, with the support of a dedicated Aon broker. Helping your clients make better insurance decisions for their business.
One Aon broker to support your client and understand their business
We're here to partner with you and your clients for the long-term and offer our support we understand a business grows and evolves, helping protect to businesses from risk.

Along with ongoing advice, a friendly local Aon broker will be there to assist if in the event of a claim. We'll also be here to help with assessment of the insurance program when it's time for renewal, and we'll aim to offer a quality solution, with the right coverage, at competitive prices.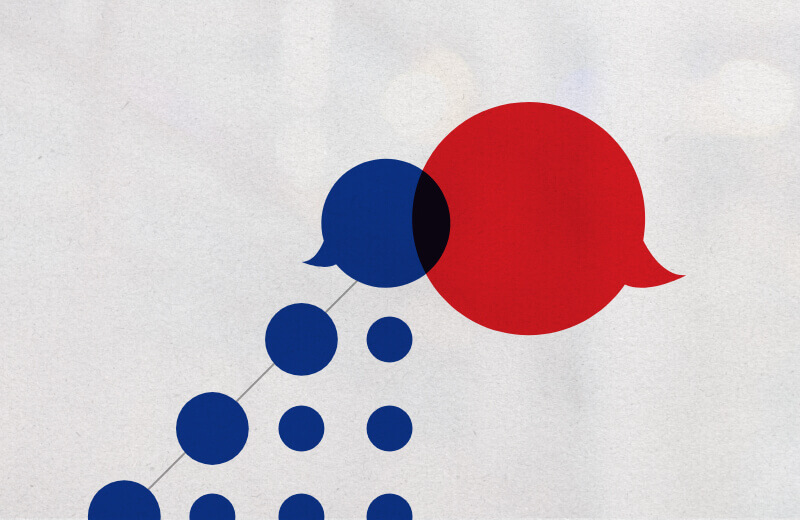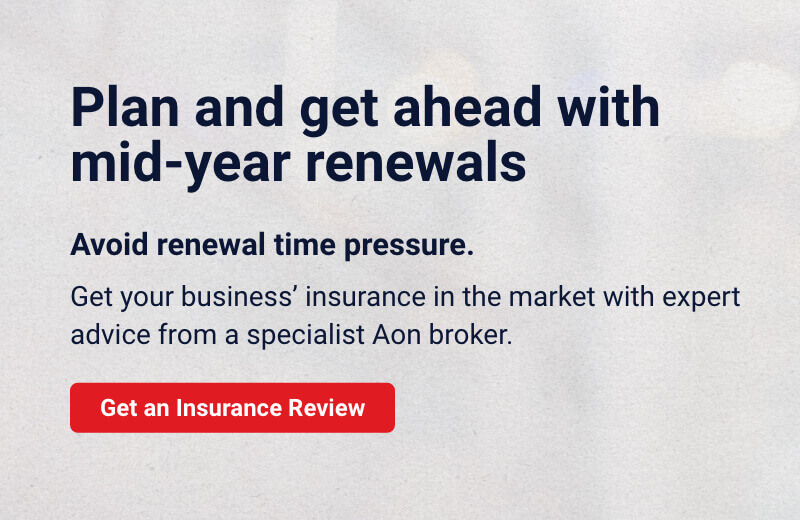 Talk to a specialist Aon broker
Arrange an Insurance Review
Better Insurance Decisions
Enquire Now