Tania Burke is the owner of A1 Pest Control, based in Brisbane. She stepped into the small business world after a very successful, but very stressful career in event management, and was able to carry across many learning's from her career, helping her build a successful business centred around service.

Read about her journey below, and advice she has for women who want to start their own business.

Tell us a bit about yourself and your business.
I currently own and run a pest control business, and have been in the industry for most of my life, but I have had my license for 20 years. My current business, A1 Pest Management Pty Ltd, I started in 2014, but I moved it from NSW back to QLD where I am originally from in February 2019.

What did you do before you started up your business?
After finishing high school, I enrolled in university to study psychology, but after a year I decided it wasn't for me. I then started working in the hospitality industry for a little while, before making my way into Event Management, where I thrived, and almost hit the ground running! Being a social person, I very quickly progressed my way into managerial positions... I loved managing events for high-profile international clients, speaking at the local high school about Event Management, and working hard. However I realised I needed to do something which would be a little bit more financially rewarding. Events Management was a lot of fun, and very rewarding to pull off large high profile and high pressure events, but the money isn't great for the amount of hard work you do. There were times I was working 19 - 22 hour days, I think you run on adrenalin at this point! Life took a different turn when my mum was diagnosed with breast cancer… I started helping my parents run a pest control business they'd just bought on the Peninsula, where I kind of got my first taste of what it takes to run your own business. One thing kind of led to another, and after running (and eventually selling) a few different businesses, I opened up A1 Pest Management. It seemed... the right thing to do after almost a lifetime of being around, and involved/working in the industry.
Take the time to learn your trade well – that's really where you can demonstrate your expertise to customers and win their trust.
Given your career/working life was in a different field to your business, what learnings were you able to carry across?
Working in events for so many years taught me some invaluable lessons which really helped shape my business management skills. The places I worked at were all very dedicated to training their people well, so I was lucky enough to be part of some amazing management training programs. I learned the ins and outs of good people management! I introduced my parents to newer ways of management, such as hiring people based on their attitude and customer focus, and then training them up with the technical skills – I think this idea was completely foreign to the small business community at the time. I'd also been through different customer experience training programs, where I learnt what excellent customer service truly looks like. One other invaluable lesson I had learned from my dad growing up both in and out of business is to "listen". His favourite saying was always "if you interrupt someone, you might never know what they were going to say". I think my upbringing with two extraordinary people, and the opportunities I was given in Event Management to learn, offered me the focus on putting yourself in the customer's shoes and this helped me build a business that stood out from the crowd.

Another lesson I learned the harder way was to be more vigilant when signing contracts. Between my career and starting my pest control business, I bought and operated a café in Melbourne, but got caught out financially when I realised there were a lot of hidden costs. According to the paperwork, the café was making more revenue than was actually the case, and my solicitor hadn't advised me of the body corporate fees in the details! That was really an eye-opener for me, and made me realise the importance of educating yourself on a lot of issues, rather than blindly trusting 'experts'.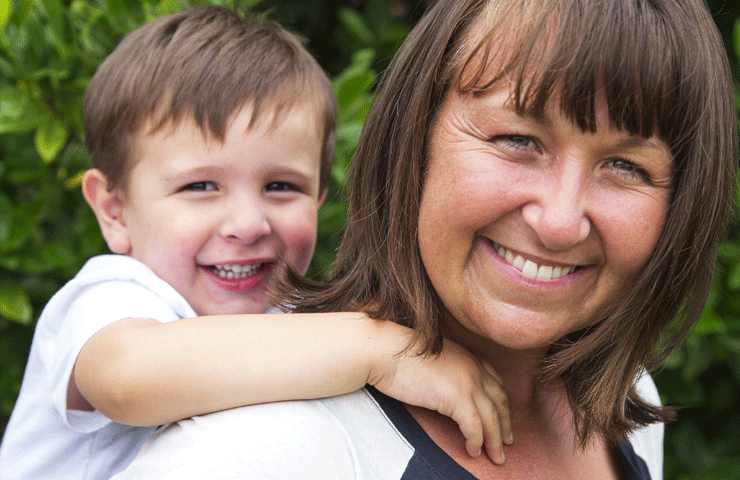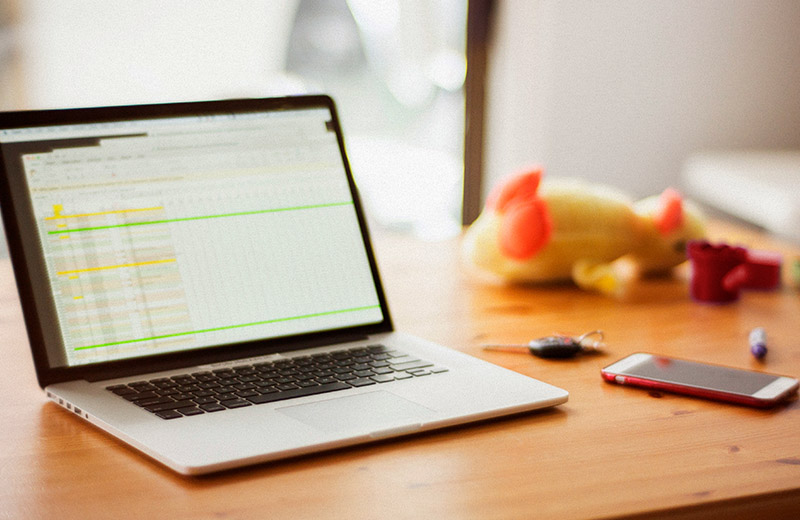 How do you juggle motherhood with running a business?
I definitely wouldn't be able to do it without the help of my parents. After separating from my ex husband, my parents moved back to Brisbane to be with me, and help with care of my son while I run the business. Being a business owner means I work very long hours sometimes, and the work never ends – but having my parents around means I can do it guilt-free, because I know my son is with his grandparents (who love him just as much as I do!). There are of course days that are harder than others, and 3 year olds definitely know how to push your buttons sometimes! But that's all just a part of parenthood, so I'd have those days even if I wasn't a business owner. I try to make sure that the time I spend with my son, Patrick, is quality time when I am with him.

What was the biggest surprise to you when you started running a business?
The pest control industry is still quite male dominated, and I knew that before I went into business. As I started turning up to jobs with my tools, I got many raised eyebrows from customers who weren't used to seeing women in this trade, but most people were positively surprised. What surprised me were those who were negatively surprised. I've grown up in a very open minded family where gender stereotypes had no place, and my dad never thought twice before encouraging me to enter into business, so when I realised there were still people out there who were still wedded to gender roles, I was VERY taken aback.

And what advice would you have for women who want to run their own business?
The first thing would be to keep an open mind – pest control isn't an industry most people would think about as a first option, but I really think it's a good one for women to be in because of the positive feedback I get from clients. Make sure you have a good support network, and lean on your network – you can't do it all alone! In saying that, be appreciative of those who do help, they are not only part of your journey, but you couldn't do it without them. Take the time to learn your trade well – that's really where you can demonstrate your expertise to customers and win their trust.

There are still boys clubs out there, but for the most part, attitudes have shifted. In my opinion, women are naturally effective communicators, and this is definitely an advantage in differentiating your business with customer service. We live in an age where information is at a customer's finger tips, but know your trade and products inside out, and show people that you actually do care about their home (because for most people it is their life's work… not just their $$$, and trust will come with it!
Get the latest articles delivered to your inbox
The views expressed are those of the interviewee only and do not necessarily reflect those of Aon. Aon has taken care in the production of this document and the information contained in it has been obtained from sources that Aon believes to be reliable. Aon however does not make any representation as to the accuracy of the information received from third parties, nor its suitability of fitness for any purpose. This information is intended to provide general information only. It is not intended to be comprehensive, nor does it, or should it (under any circumstances) be construed as constituting legal advice. You should seek independent legal or other professional advice before acting or relying on any of the content of this information. Aon will not be responsible for any loss, damage, cost or expense you or anyone else incurs in reliance on or user of any information contained in this document.