Small Business
Women in business - two mums who turned a frustration into an innovation.
Friends and Beam Co-Founders Victoria Stuart and Stephanie Reuss started Beam in 2016 after a very frustrating realisation - so many highly capable professionals (a lot of them women) were dropping out of the workforce simply because they couldn't work full-time. Having experienced this challenge themselves, they created a practical solution, Beam Australia, aimed at connecting part-time professionals with great employers. Through Beam's jobs marketplace they've placed Beamers in roles with some amazing employers.
Find out what they had to say about their journey to starting up a business, the challenges they faced (and still face today) and their advice for other women wanting to start up their own business.

Tell us a bit about your business, and the story behind your purpose.
"Coming from Corporate careers, we were both new to start up land and small business. What a learning curve! Taking a new concept to market is both difficult and rewarding- the difficult part is that we're making a new market (for professional part-time work), so a lot of our energy goes into education, representing the value of hidden talent communities, and challenging the status quo on what productive, optimal working rhythms are. But we believe deeply in our mission, which makes it very rewarding. The purpose is personal and we have had huge support from people who want to see us succeed in creating more career worthy, part time roles in Australia."
Beam Co-Founders, Victoria Stuart and Stephanie Reuss
We believe deeply in our mission, which makes it very rewarding. The purpose is personal and we have had huge support from people who want to see us succeed.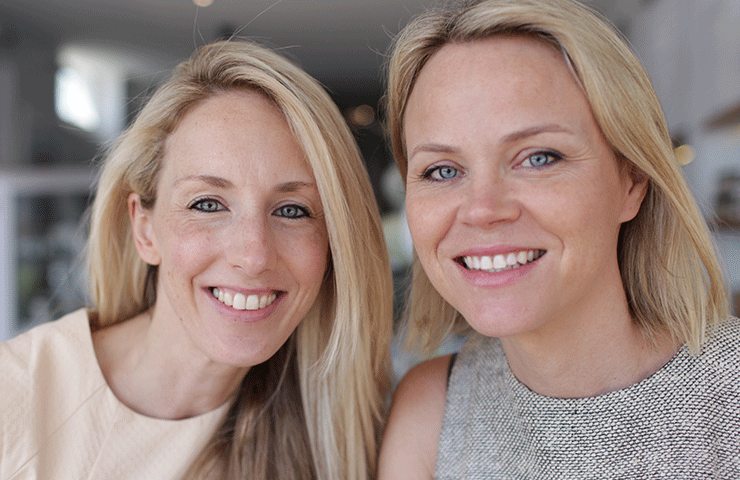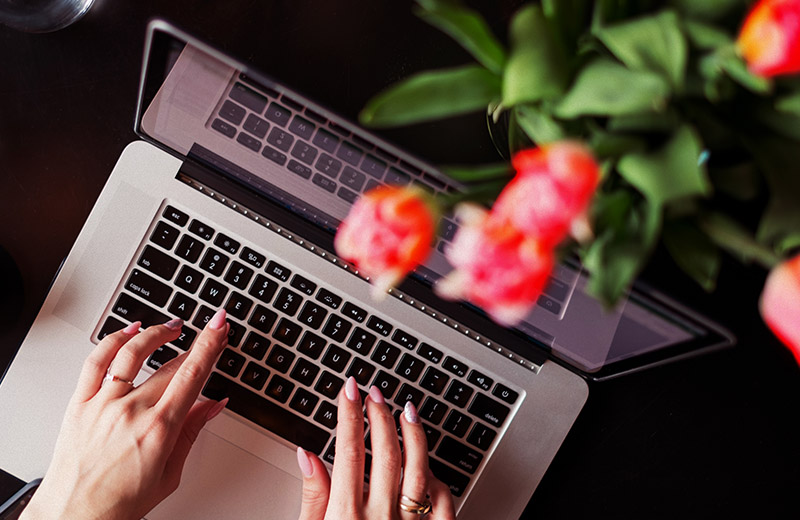 What does a typical day look like for you?
"Both of us have kids, so a typical day starts early with all the joyous logistics of managing 6 kids under 9 years old between us! We start our power hours from 9/930 and go hard till 2.30/3, when we rush to pick up. These days are done from wherever is best for work on the day - the city if we're meeting with clients, at home if it's heads-down getting through the to-do list, working together if its deep thinking strategy work, or meeting up in regional Australia for a team get together to support towns with the fire recovery. We normally switch gears between client facing, IP development, sales execution, operations and admin, to strategy, several times a day. As does the whole Beam team. When we're on, we're on!"

What was the biggest surprise to you when you started your own business?
"The support mechanisms in place for small business - the communities, generous entrepreneurs and Government grants to give the business a leg up. It's pretty amazing. On the other hand, it was surprising how many barriers there are in place to people wanting to give a new idea a try! The legal, financial, tech and admin set up costs are almost prohibitive. There must be so many innovative ideas which would be great for our economy and society, that simply don't get set up because of this. Not only was it expensive and took time to set up properly, but it was an entirely new skill set for us!"

What was the biggest challenge you had to overcome?
"The reality is there are loads of downs as well as ups. As a small business, cash flow is a constant risk to manage and with a growing team, it becomes critical. There have been some times when large enterprises have been very slow to pay invoices, which puts a lot of strain on cash flow and needing to fund the interim. There have been some steps some large organisations in Australia have taken to commit to 30 day payment terms to small businesses, which is a huge step forward. People issues (finding them, keeping them, managing them) can be one of the biggest stresses for many businesses, so we are very, very lucky that we have an incredibly talented team who make Beam a special place to be."

How do you juggle running your business with life in general?
"We both work in power hours, between school drop off and pick up. We try and ringfence this time for the most important client / team work, then do other thinking / catch up / adminny things when we can find other time (Netflix, laptop & chill). Life admin and friendly Whatsapp banter happens in the spaces between but not during our power days!"

What advice do you have for other women wanting to start out?
"If you're passionate about what you're setting out to do, go for it! There is a lot of reward and value in challenging yourself and the world to get on board. Knowing that running a business is hard, stressful and risky in terms of financial reward, means that the entire equation needs to stack up for you to ride the lows as well as the highs (for us it's our mission and purpose, working school hours, with people we love working with). Having a co-founder who you enjoy spending time with as well as respect, is like having a co-pilot to steer the way and has been central to us getting this far. Good legal and accounting advice on set up is worth the investment."
Get the latest articles delivered to your inbox
The views expressed are those of the interviewee only and do not necessarily reflect those of Aon. Aon has taken care in the production of this document and the information contained in it has been obtained from sources that Aon believes to be reliable. Aon however does not make any representation as to the accuracy of the information received from third parties, nor its suitability of fitness for any purpose. This information is intended to provide general information only. It is not intended to be comprehensive, nor does it, or should it (under any circumstances) be construed as constituting legal advice. You should seek independent legal or other professional advice before acting or relying on any of the content of this information. Aon will not be responsible for any loss, damage, cost or expense you or anyone else incurs in reliance on or user of any information contained in this document.