Small Business
Finding the Perfect Match
A guide to hiring the right talent as a small business owner
Recruiting – you'll be hard-pressed to find a business owner who would describe it as their idea of a good time. It may have even been your sheer dislike of interviews that led you to start your own business in the first place. Over the last decade, there have been many changes to the way employees are recruited, from AI tools that use speech to text to remove bias from the interview process, psychometric testing and even having candidates complete mini projects.
As a small business owner, tis may be an area you feel challenged in as you may not have fancy tools to thoroughly assess candidates, or a Human Resource Management team to look after the entire process for you. Below, we share our top tips to help small business owners ensure you're hiring the right fit, and what you should look out for.

#1: Look beyond experience
So you've found the perfect candidate - with their experience, qualifications and achievements, you're slightly surprised they've even accepted the role on offer. However, if a candidate seems too good to be true, it's possible they actually are. Hiring overqualified candidates may present challenges later on as it's possible they will no longer find the role challenging, and leave within a few months. Therefore, instead of going for the candidate with the most experience, try to look at other factors such as progression in previous organisations; attitude and willingness to learn. If you do hire an overqualified candidate, be prepared to offer career progression, or manage requests for a higher salary sooner rather than later.

#2: Second interview
Traditionally, the first interview is a 'get to know you' interview, whereas the second round tends to be more detailed where you can truly determine a candidate's suitability for a role. While you don't have to follow this order, a second interview should still be part of your recruitment process. You can use it to introduce the potential candidate to an existing employee, or to assess their suitability more thoroughly. It will help give you a feel about how the candidate will fit in with the existing team, and give you a helpful second opinion.

#3: Humanize your business
Your candidate might have interviewed at a larger firm the day before, your business has a journey driven by passion, which is a story worth telling During interviews, not only should you highlight the benefits of working for your business, but also take your candidate on your journey by telling them the story of how your business came to be, how you grew over time and how your people have helped drive your success.
Your business has a journey driven by passion, which is a story worth telling.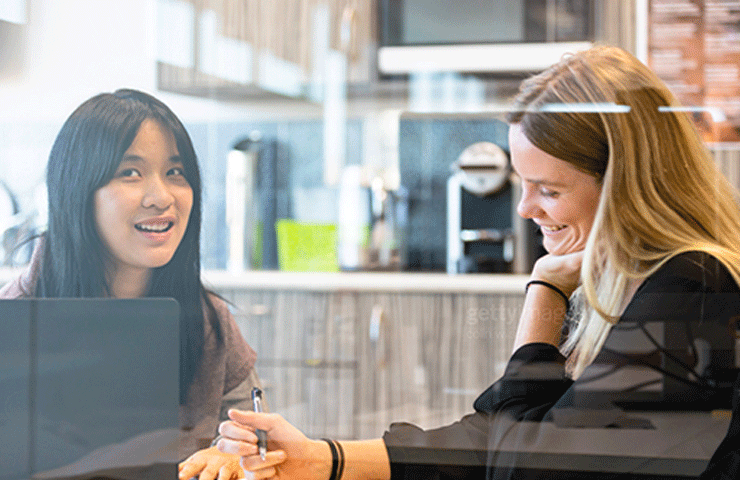 #4: Be honest
Interviews should be two-way – you're interviewing the candidate, but the candidate should also be given the chance to interview you, or at least ask questions about your business. Whilst you don't want to deter any candidates, it's also important to give them an honest view of the job so they don't get any unpleasant surprises. Outline some of the key challenges in the role, and ask how the candidate would approach these challenges, or whether they've experienced anything similar.

#5: Take your time, but don't let it drag for too long
There's no such thing as the perfect candidate. Whilst it's important to not rush into making a decision, letting recruitment carry on for too long might give potential candidates the impression that you don't know what you're looking for, and deter them. If you're really struggling to find the right fit, hire someone on a contract or a trial basis. If they're 70% right for the role, it's possible you can teach the rest.
When hiring new staff, there's no crystal ball to help you predict how perfect an employee will be. There's always a risk they may not be the right fit for your business, which is why probation periods can be very helpful for both employers and candidates. Embedding some due diligence into your recruitment process can seem like a tedious process, but can prevent you from some staffing pitfalls in the long run.
Get the latest articles delivered to your inbox
Aon has taken care in the production of this document and the information contained in it has been obtained from sources that Aon believes to be reliable. Aon does not make any representation as to the accuracy of the information received from third parties and is unable to accept liability for any loss incurred by anyone who relies on it. The recipient of this document is responsible for their use of it.