In March 2020, I, like tens of thousands of Australians, was stood down from my job in marketing. It wasn't surprising, but I don't think that was enough to lessen the shock in any way. Lockdown had literally just hit, and I had no idea what I was going to do. I spent time searching and browsing all the career and networking websites - only to find out that most roles that were advertised had been pulled or put on hold. At the time, a friend of mine who was a vet had just decided to open up her own practice. It was while attending her virtual opening of the clinic that I thought to myself… "Why not go out on your own?" A 12 year career had taught me a lot, and what better way to make use of that than to put those learnings into practice and help other businesses succeed.

Within two weeks of being stood down, my business Plum Marketing Solutions existed. It had always been a dream of mine to consult for businesses, and I was so excited to finally be starting that dream!
The first client…
I'd always heard that one should have clients lined up before going on their own, but this was something I didn't have, so initially I was quite nervous – there was no way to predict when I'd land my first project given the economic climate. But within 15 minutes of updating my LinkedIn profile I had my first customer call … and this client signed on officially within two weeks.
I have always in my career had the belief of giving everyone respect and my time, and these things worked in my favour, with all my first client calls being from people who either knew me in the industry and had bench marked my work, or previous colleagues who had gone out on their own.

My initial experience
As I began to speak to more and more businesses in expanding my client base, I found a lot of companies were thinking about their marketing plans and wanting a fresh pair of eyes to help maximise their revenue. Although most of the clients I have been working with haven't mentioned the impact of COVID-19, it's clear they're very aware of the economic conditions and are even more hungry to grow!

Operating my business from home has helped too, as businesses have been more open to a consultant rather than having someone in the office.
The hardest part…
Funnily enough, the biggest challenge was learning all that there is to learn about opening your own business! (which is a lot more stressful than you'd think! Haha!)

Other than that, I haven't found anything surprisingly difficult as I've been fortunate to be working with clients who were keen to invest and grow. I can't help but wonder if marketing will get hit a little later with business budgets restricted, especially now that we are officially in recession. However, I do believe that businesses who focus on brand development during periods like these come out the other side much stronger.
I can't help but wonder if marketing will get hit a little later with business budgets restricted, especially now that we are officially in recession. However, I do believe that businesses who focus on brand development during periods like these come out the other side much stronger.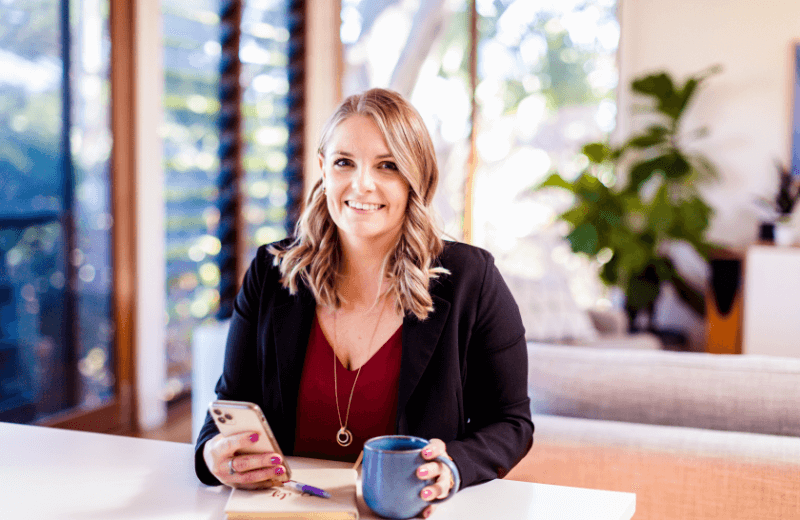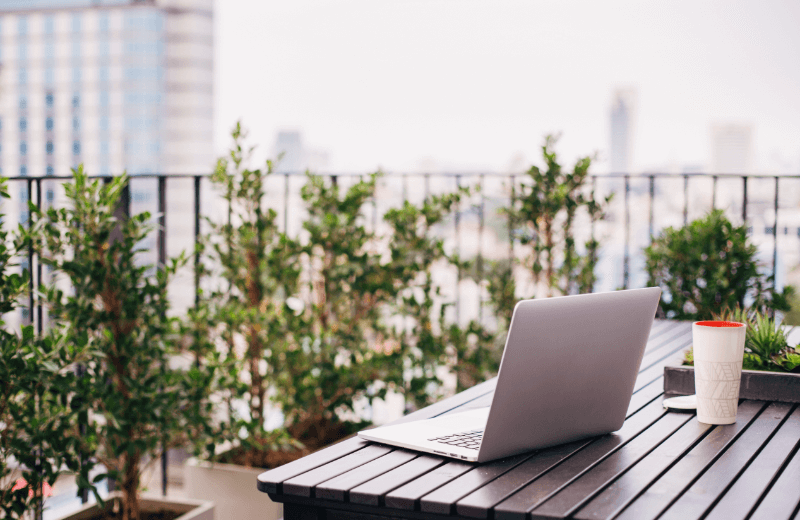 I'm loving every moment…
One of my clients has already joked about making me hate running my own company so that I would come and work for them full time, receiving feedback like that makes the work that much more rewarding.

This is my dream, and although some days I am terrified and have a different kind of stress, I remember that if I work hard, love what I do and work for the best interests of my customers at all times success comes. I often use the word "lucky" then remind myself hard work and working to make real solid connections with people and luck are not the same thing 😊 I'm happy to report that from my first client onwards, it has been non stop!

What I'd do differently
If I could go back, I'd give myself more of a break before opening up! Haha! I honestly had no idea of how quickly I would go from zero customers, to one and then suddenly to 8! I now work with a bunch of contractors who provide support for me when I need it to ensure my customers are getting the best results.

Final words from me
I honestly believe there is no right or wrong time to do what you want to do with your life.
I am truly grateful that I had no more excuses not to open my own business. I understand there is a lot of risk involved and a lot of people are scared to take the leap. It's not uncommon for the first few months of opening up a business to be completely dry without any work, so have realistic expectations. My family thought I'd go six months without a pay cheque so they're very shocked! But if you are good in your field, have experience, are hard working and well networked, then take the risk if you are able to. You won't look back!

About Rebecca Chappell
Rebecca Chappell is the owner and driving force behind Plum Marketing Solutions. Prior to going into marketing consulting Bec had over 12 years' experience in both traditional and digital marketing roles. For the past seven years she has specialised in both marketing team restructures and developing marketing functions in organisations where they had not previously existed.

Now heading up Plum Marketing Solutions Bec wants to use her passion for nurturing brands and driving results to help businesses get the most out of their marketing budgets and feel excited about what can be achieved. With the majority of her career spent in earthmoving or construction she has a great feel for the industry and really understands the unique landscape in which we all work.
Get the latest articles delivered to your inbox
The views expressed are those of the interviewee only and do not necessarily reflect those of Aon. Aon has taken care in the production of this document and the information contained in it has been obtained from sources that Aon believes to be reliable. Aon however does not make any representation as to the accuracy of the information received from third parties, nor its suitability of fitness for any purpose. This information is intended to provide general information only. It is not intended to be comprehensive, nor does it, or should it (under any circumstances) be construed as constituting legal advice. You should seek independent legal or other professional advice before acting or relying on any of the content of this information. Aon will not be responsible for any loss, damage, cost or expense you or anyone else incurs in reliance on or user of any information contained in this document.