Small Business
'Tis the Season to Restart the Engine
Tips to make the most of the upcoming holiday season
While full economic recovery is probably a long way away, it's safe to say Australia may be past the worst of the health crisis of COVID-19. As unemployment slowly begins to creep down, small businesses may be hopeful that the holiday season will bring with it a much needed boost to their revenue and profits. This holiday season is unlikely to be like any other we've experienced before – COVID-19 has dramatically shifted, or at least accelerated consumer behaviours and expectations in many ways. Numbers have shown that we've covered a 'decade in days' in terms of digital adoption: take-up of online deliveries accelerated by 10 years within 8 weeks, and video-conferencing participants increased 20 times in 3 months. Some of the trends will work in favour of small businesses, but some trends will mean you may need to make some changes to the way you operate. To ensure you can here are a few things to keep in mind as we head into the silly season.

Is your digital game ready?
Online shopping has become the norm in the last few months, with Australia e-commerce experiencing enormous growth. If this trend is to continue, consider whether your business's digital presence is up to scratch and where it needs to be. Even if your service is only possible in person, having a digital presence such as a website and social media profile can still be an advantage to ensure your customers keep your business in mind, and can find you when searching online. Research has also shown that customers are more likely to shift to stores and businesses closer to home, so having a digital presence (including a search engine listing) can help make sure your business name appears when potential customers are searching.
Preference for local businesses
Surveys have shown that customers are now more likely to buy from local small businesses over large corporations after the COVID-19 economic crisis. If your business is therefore among those that may see an increase in clients, this is something you need to be prepared to manage. While increased demand is desirable, if it means you're no longer able to maintain an acceptable level of customer service due to being under-resourced, it can quickly damage your reputation and lead to you losing many clients. Whether it's through refresher customer service training with staff, or hiring additional people taking some small preparations in anticipation of a slight increase in demand can help make sure service isn't impacted.
Get back in touch with your customers
If you do start to see business pick up again, your marketing should also receive a renewed focus. Now is the time to send that email, or post that social media campaign you've had in mind. It's all about getting your name in front of your customers' eyes and reminding them that you're here, and open for business. This is especially important if you're among the businesses that had to shut down completely during the restrictions. Consider offering special discounts or offers to entice people back into your business.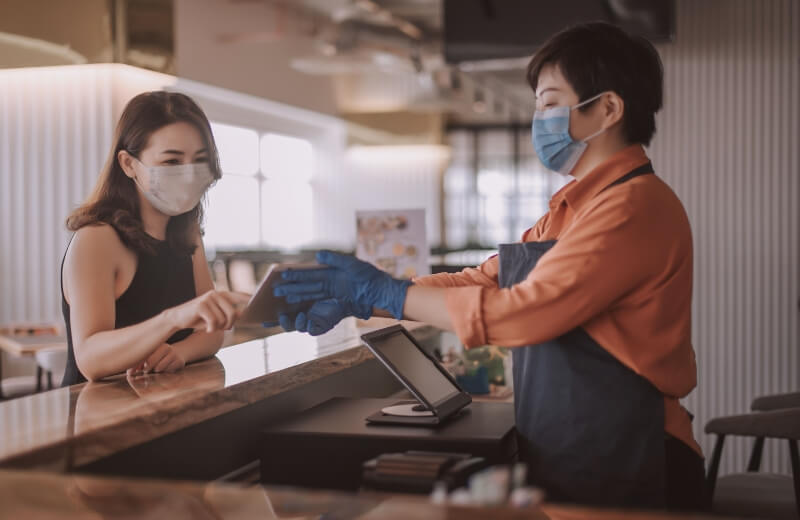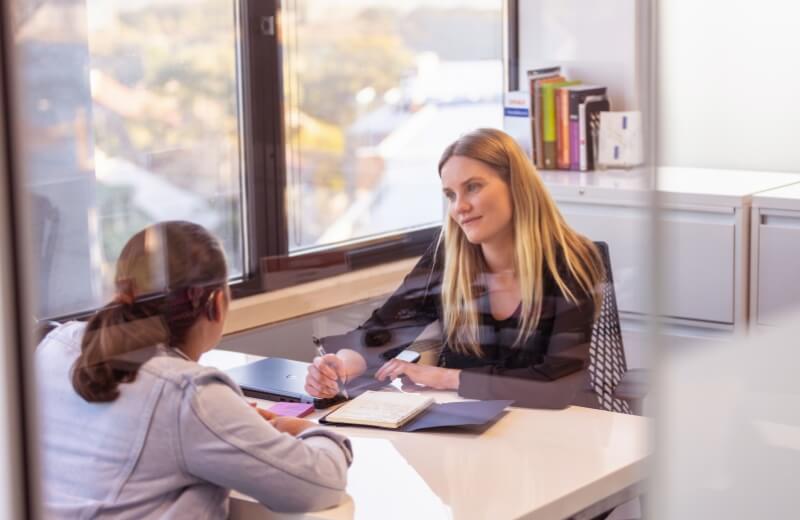 Re-visit your staffing requirements

If your business is in a position to hire or re-hire staff after standing them down, there are a couple of additional complexities you may need to work through. Something worth reiterating again is, even if we learn nothing else from COVID-19, we've seen clearly that the ability to 'pivot' is a highly valuable skill for businesses – and the same applies for employees. Therefore, if you are hiring new staff, try to identify those who have demonstrated the ability to adapt to new ways of working, or step outside their comfort zone. For more tips on how to apporach hiring or re-hiring staff after COVID-19, read this article.
Check your Insurance
Lastly, it is also a good idea to do a quick check of all your insurance to ensure everything is up to date, and see whether there is anything you need to update. A quick conversation with your broker will help you to identify whether there are any gaps in your cover. Remember to notify your broker of any changes that may have occurred to your business in the last few months – some may need to be updated straight away and some you may need to wait until your next renewal to update.
Get the latest articles delivered to your inbox