Small Business
Mums in Business - The Photography Powerhouse
The mother who balances motherhood with running a small business on the side.
Natalia is co-owner of a photography studio based in Sydney. She made the switch from a successful career in corporate marketing before her first child was born, and joined her husband in the running of his photography business, which grew to be highly successful. Read about her journey here, and how she is managing to keep her business afloat in the current environment.

What prompted you to start up your own business?
I must admit, I accidentally fell into our business. When I first met my husband, Morris, he had just started a career transition from hospitality management to photography, while I was over a decade deep into a marketing career. I'd known for a while that I wanted a change, so when Baby #1 was due I quit my corporate job and…I just left it open as to what would happen. As time went on and the business grew, my skills were needed so I simply showed up and did the work. We didn't plan it or force it – it is only in looking back that I can see the natural evolution of my role from helping Morris in the evenings after coming home from work (there were many late nights!), to becoming an integral part of the business.
You will make all the big calls related to strategic direction, investments, financial goals, and the big one – the colour of your logo...
Tell us a bit about yourself and the business you run.
We are a photography studio based in Sydney, and we perform work all over Australia. In the early days we realised we needed to create two separate brands to effectively communicate our key specialities to each market. Red Square Media is our B2B brand focusing on timelapse photography and stills such as architecture and events – a large chunk of our clients are in the construction and infrastructure space. Morris Images is our consumer brand specialising in wedding photography. We approach clients in each brand very differently and focus on having a deep but specific understanding of their needs, rather than spreading our offering to shooting "everything."
What's it like working with your partner?
In our case, having such different personalities, skills and preferences has come together quite nicely. We fill in the gaps for each other. Where Morris is quick to launch into an idea I'm the list- making planning rationalist that makes execution tidy. Where I'm more cautious Morris is willing to take a carefully-executed leap into the unknown. And where I thrive on organising, he relishes the opportunity to leave the desk and work with his hands. But I wouldn't say we're opposites, it's more complementary. There is a definite harmony vs a tug-of-war.
How do you make sure you keep work and your personal life separated?
Ooh, this question hits home because the answer is: we don't. If you're reading this and think it's possible, please call me! We're much better at it today than we were last year, and the year before that. But we are heavily invested in the success of our business professionally, personally, financially and logistically. So how do you separate that out? There is no compartment you pull out of your brain at the end of each day, and leave it in your in-tray until tomorrow. It all comes with you as you step out of your office and into the kitchen to prepare dinner. We have implemented some family rules related to the timing of our work, such as when we step away from the desk and client contact after-hours and on weekends, but it's really an exercise in personal discipline. The trick lies in the ability to let go, so you can live in each moment as it happens. And as long as we're conscious of this I am satisfied with our ongoing improvement in this area, rather than aiming for perfection.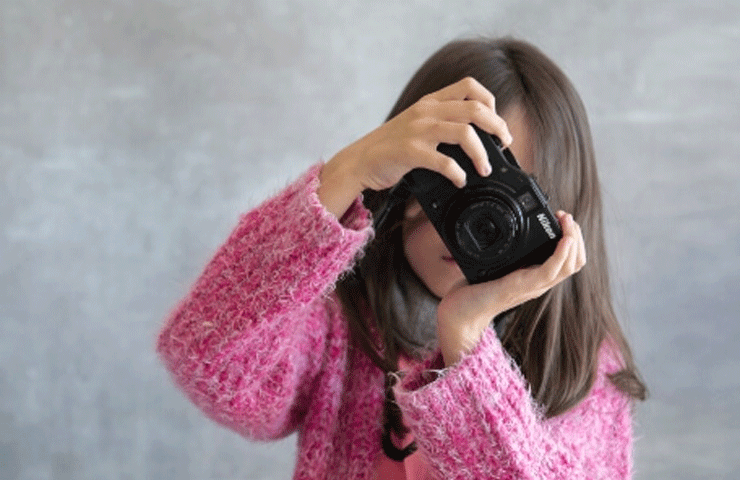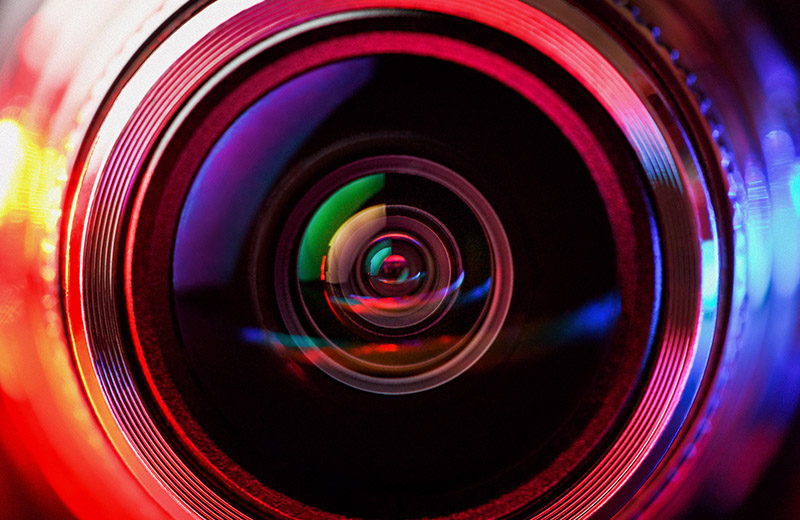 How are you managing to stay afloat in the current environment? Has your business been impacted?
Yes, we have been impacted by COVID-19 as have so many businesses, and it's nerve-wrecking when both income earners work for the same small business.

We are in the lucky position that some years ago we made the decision to diversify our business so there are still parts of our services that are keeping afloat, namely time-lapse photography. So whilst our wedding clients have postponed their dates, our corporate shoots have been cancelled and enquiries have dried up, the construction sector is still somewhat alive. Our time-lapse cameras are on sites clicking away, taking photos every few minutes to capture the ongoing building works at industrial, commercial and residential projects. Whilst the trickle is not enough to sustain us long- term, we are hopeful that there will be an upward movement in enquiries in the not-too-distant future.
What advice do you have for mothers who are in the initial stages of starting their own business?
I would encourage people to get really clear on what they're trying to achieve. If what you truly want is to enjoy doing X, that's different to wanting to manage a business that offers X.

As a business owner you will have the privilege and responsibility of being the CEO as well as the Department Head of HR, IT, Marketing, Sales, Customer Service, OH&S, Risk and Compliance, Production, Finance etc. You will make all the big calls related to strategic direction, investments, financial goals, and the big one – the colour of your logo (wink). You will also be legally accountable for safety compliance; become an expert on your website's backend system, finance software and fix Outlook when it crashes; and you'll be the gofer who speeds to Officeworks late at night because you're out of staples.

If you love doing your X, consider carving out more time to keep it as a hobby. Hobbies are amazing – we've lost the art of just doing something for the love of it, and we need to bring that back. But if you genuinely want to manage a business that sells X, then you will find yourself more aligned with the reality of running a commercial venture.

So get clear, plan what you can then take the leap and share your talents with the world. There is room for everyone!
Get the latest articles delivered to your inbox
The views expressed are those of the interviewee only and do not necessarily reflect those of Aon. Aon has taken care in the production of this document and the information contained in it has been obtained from sources that Aon believes to be reliable. Aon however does not make any representation as to the accuracy of the information received from third parties, nor its suitability of fitness for any purpose. This information is intended to provide general information only. It is not intended to be comprehensive, nor does it, or should it (under any circumstances) be construed as constituting legal advice. You should seek independent legal or other professional advice before acting or relying on any of the content of this information. Aon will not be responsible for any loss, damage, cost or expense you or anyone else incurs in reliance on or user of any information contained in this document.