Small Business
Big Growth for Small Business - Story of Nikki Hamilton, mother & business owner.
Nikki Hamilton is a mother, wife and passionate creative based on the Gold Coast in Queensland. She is the owner of Seedling Digital, a digital agency that helps small businesses improve their online presence.

Tell us a bit about yourself, and your business.
"I'm originally from New Zealand, I found myself here after a three-year stint chasing snow through the rocky mountains of Fernie, Canada where I met my now-husband, an Australian from Byron Bay.

My business is Seedling Digital, and I help businesses bloom with beautiful branding, custom WordPress website development and digital marketing. My speciality is helping small to medium sized businesses develop a cohesive online presence that's clear, that's memorable, that converts. I integrate aspects of strategy, user experience, technical knowledge, education and coaching into all of my packages. I love delivering work to clients that exceeds their expectations, helps them put their best foot forward with confidence and increases their income."
Nikki Hamilton, Seedling Digital
I love delivering work to clients that exceeds their expectations, helps them put their best foot forward with confidence and increases their income.
What prompted you to start up your own business?
"After being told my contract wouldn't be renewed while pregnant, I decided to take my skills and build something for myself! Moving into this next chapter of my life I was looking for a role that would enable me the flexibility to work around my new responsibilities as a mother, allow me to be creative, work on projects I love and utilise the skills I'd built over the preceding years to help others. I'm also a doer, so after the uncertainty of losing my job while pregnant, I wanted to take that hustle and harness it into a business where I relied solely on my own skills."

What did you do before starting up your business?
"I started my career as a teacher, and a little known fact about me is that I have a degree in teaching! From teaching, I started my own product-based business on the side, which quickly became my full-time gig. I loved the business, but I quickly found I excelled in the marketing and communications side, where the day to day admin and business management wasn't my strong suit! I didn't find fulfilment in these areas, so I sold my business and looked to take those skills into a marketing position. I was hired as a marketing generalist at a financial services provider. It was a big leap for me joining the corporate world! Having no formal qualifications in this area, but proof of my natural ability through my first business I managed to get my foot in the door. Over the next three years I spent a great deal of time upskilling, both on the job and on my own time, attending various short digital marketing courses. Throughout my time with this company my role became more and more specialised, and the work I delivered became more high impact project based. I absolutely loved the role, the fast paced nature of the work and the level of creativity I had within my work."

How are you managing to stay afloat in the current environment? Has your business been impacted?
"My business has absolutely taken off in ways I couldn't have predicted! I've had more work requests than ever. I feel like it's been an opportunity for businesses to reconsider their online presence, and realise how vitally important it is to be found and to stand out from their competitors. It's also given businesses time to tackle those projects that have been on the back burner for the past few years. During this time, people are spending more time than ever online, so it's a great time to capture your audience's attention! Additionally, these lockdowns aren't permanent. When we get going again, any investments made now will help businesses come back on the right foot."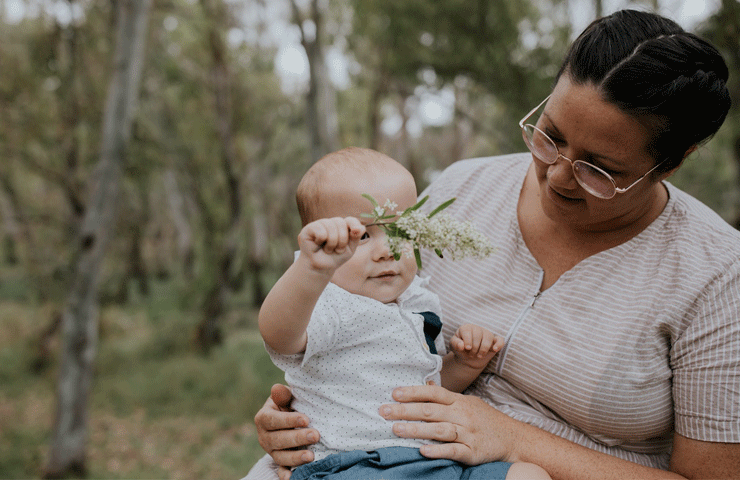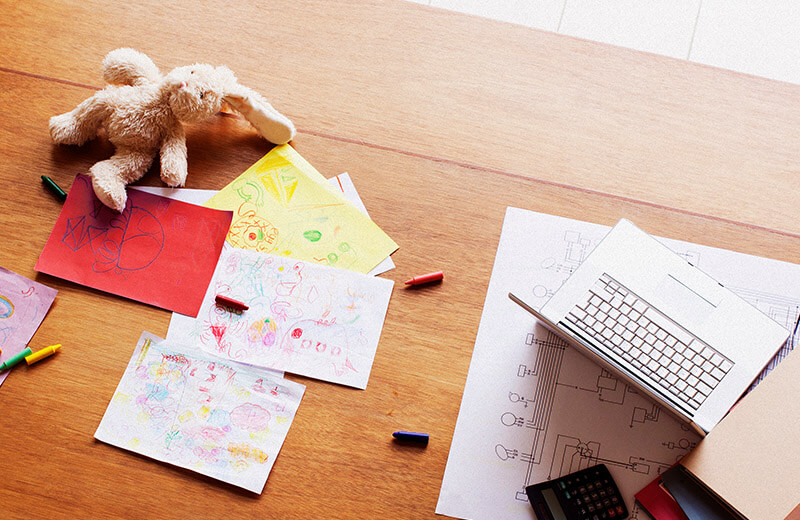 If you run your business from home, do you manage to have me-time given you have kids?
"The golden question! Having a toddler, me-time is fairly non-existent at this point, but I have found ways to make it work and integrate them into my day. I aim to get out for a walk with a podcast in my ears, and the baby in his pushchair at least once a day. This has been vital for my mental health! Fresh air, learning, exercise. It's fantastic for the soul! I feel as though it's time to myself, even though it's also time with him. I think it's important to recognise that self-care and me-time won't look the way it used to, so fitting it in around your day and the other demands becomes second nature."

What advice do you have for mothers who are in the initial stages of starting their own business?
Work on your mindset, setting goals and remaining optimistic is the foundation of everything else you do. Ensure you have a good handle on the financial side, even if it's not your strong suit it's imperative to building a successful business. Focus on the work that only you can do, the things that make you money and move your business forward, outsource anything else. Learn to trust your gut. Make investments in your education and growth, these will pay you back in dividends over time.

What surprised you the most about running a business as a mother?
"How much more productive, confident and powerful I've become. I feel like becoming a mother is transformative. It makes you look critically at what's important, and everything else becomes a waste of energy. Time becomes much more precious, and so it becomes even more imperative that your work is fulfilling. If you can make it through your first year of motherhood, you can build a business! There are a lot of parallels I'm still discovering, and feel extremely blessed to be in the position I'm in, succeeding in both areas."
Get the latest articles delivered to your inbox