Small Business
Marketing Your Small Business
Lessons to take from COVID-19 when marketing your small business
There was once a time when advertising a business meant elaborate advertisements on TV or large colourful newspaper spreads. Fast-forward to 2020, not only is the marketing landscape completely transformed, but a global pandemic and resulting economic crisis has forced businesses, large and small to pivot their marketing (and fundamental operations) in a way most could not have imagined.

The challenges presented from COVID-19 has brought with it opportunity, the chance for businesses to start fresh, reflect on what they've been doing, and make the necessary investments if they're in a position to do so.

Here are 3 lessons small business owners may take from the COVID-19 economic climate, and some steps you can take now to future proof your business as we (hopefully) enter the post-pandemic world.

The importance of having a digital presence
It was clear when many businesses were forced to shutter their storefronts; those with a digital presence had an advantage, with some online retailers reporting huge increases in sales. A website and digital presence will be an advantage to your small business regardless of whether there are lockdowns in place, and regardless of whether you can service clients online or not. It can enable you to keep connections with clients even when they're not buying from you, which will help make sure your business name stays front of mind.

For example, here's how Designer Plants, an artificial plant wholesaler used their website to add value and remain relevant to their customers:
Ray Pastoors, Designer Plants® Digital Marketing Manager
Our observation was that consumers, particularly in Australia, have taken it upon themselves to spend their extra time by getting busy in their home and improvement projects. After seeing greater shift to online sales, compared to visits to our showroom, we reviewed all of our marketing messages and put greater emphasis on DIY messages. This has proven to be very effective for us. We were expecting to see falls during this challenging time period. However, with quick decision making, we have been able to counteract this.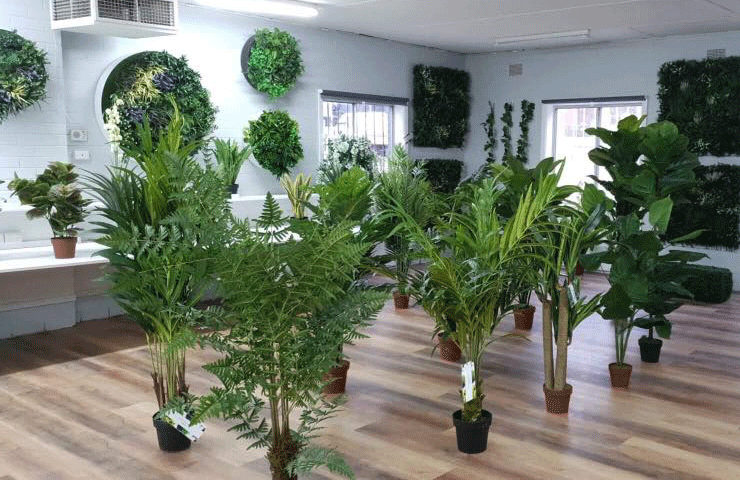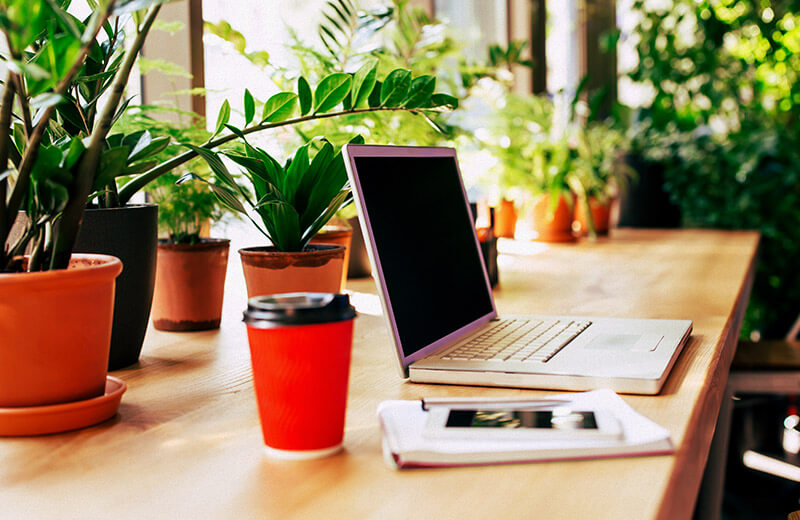 And since lockdown measures have given small business owners the very rare gift of free time, some have used this time wisely to develop their website, and invest in their overall digital presence, such as photographer Peter Petinos, owner of Anello Weddings and Peter in Photography:

"…this free time has allowed my marketing to excel more than ever...I have had the chance to develop new websites, create online bookings and replace client face to face meetings for zoom calls. Regardless, if you are a big corporation or a small family owned business, this pandemic has created a level playing field which is why it is critical to utilise this time as best as possible."
Social Media
As staying home became the norm, social media usage saw a huge spike as people tried to stay connected with loved ones and maintain a sense of normal. It's possible that even those who previously hadn't used social media have now started. If you don't already have a social media account for your small business, this should hopefully be enough to convince you to open one.

Social media can help your business build up presence and awareness, and allow your loyal clients to advocate your business to friends and family. If your business is new to social media, here are some tips to help you get started:
Firstly, decide which social media platforms will be relevant to your business by studying your client base – don't feel the need to have an account on every single platform, rather focus your advertising efforts on the platforms where you feel you will get the most reach. COVID-19 has also changed social media habits of consumers, with some platforms seeing an increase, and some platforms seeing a fundamental shift in the way they're used, so make sure to do your research before jumping in.

Paid advertising – Paid advertising on social media can be a very cost effective way to reach large numbers of customers (and target the right ones).

Consider including activity with purpose. With yet another major player adding a live donations function to their usage, it may be an indication that users of social media want to feel like they're contributing to a purpose. While many large corporates have been able to make donations on a large scale, this may not be possible for all small businesses struggling with cash flow. The opportunity may exist for small business owners to instead enable customers to participate in their giving efforts, such as Real Peas café:

Real Peas, a café and gourmet foods provider based in the heart of Sydney regularly donated food leftovers to charities pre lockdown. However, since the temporary closure of their stores, the amount of food they could donate reduced significantly, so the café owner took to social media to encourage donation - for every home delivered meal, and use of their hashtag, they donated a meal to the charity. The campaign has proven highly-successful including for the business's long-term branding.
Email – importance of keeping in touch
Just like having a website, email marketing for your business will also help you stay on your clients' minds even when they're not buying from you. The last few months demonstrated the importance of this channel as a means to communicate operational information to clients. For examples, many retailers used this channel to communicate important information such as store closures; opening hours; as well as reassurance of measures taken to ensure health and safety of consumers, such as cleaning routines and social distancing within stores. Some brands added a human touch by addressing employment impacts on their staff, and being transparent with customers about how their staff members were being supported.
The importance of empathy
Whether you already had an online presence, or are still in the initial stages of establishing one, one of the most important things to keep in mind when communicating during uncertain times is empathy. Sometimes weaving too much relevance into your communications can be seen as opportunistic. This crisis has forced many businesses to think critically about their marketing, and identify messages that are truly valuable to their audience – but this lesson should not be exclusive to the COVID-19 environment, and should be an important one to take on board moving into the future.
Get the latest articles delivered to your inbox
The views expressed are those of the interviewee only and do not necessarily reflect those of Aon. Aon has taken care in the production of this document and the information contained in it has been obtained from sources that Aon believes to be reliable. Aon however does not make any representation as to the accuracy of the information received from third parties, nor its suitability of fitness for any purpose. This information is intended to provide general information only. It is not intended to be comprehensive, nor does it, or should it (under any circumstances) be construed as constituting legal advice. You should seek independent legal or other professional advice before acting or relying on any of the content of this information. Aon will not be responsible for any loss, damage, cost or expense you or anyone else incurs in reliance on or user of any information contained in this document.