Small Business
How to start and register a business in Australia
A few boxes to tick when starting up your own business
Being our own boss, not working a 9-5 desk job, or simply making a living doing what you love – the list goes on when it comes to reasons for starting up your own business. Whether it's an ingenious business idea or using your industry expertise and experience to venture out on your own, the excitement of starting your own business is priceless. However, in the midst of all the excitement, it's the not-so-exciting tasks are one of the most important parts in making sure your business is established correctly. Ticking these boxes in the initial stages will help make sure you don't find yourself in an administrative pickle down the track.
Here're a few of the finer points of how to start a business in Australia.
Develop a business plan
Learning how to make a business plan can help you clarify many of the foundational elements of your business. It can help you develop goals and figure out many of the details required for getting your ABN (more on that in a bit), business insurance and other key documentation.

While building your business plan, think about exactly what it is you want to do. Will you be working alone, or do you plan to have others working with you? How do you plan to scale your business as it grows? What product or service will you offer?
Register for an ABN
An ABN (Australian Business Number) is an 11-digit number that identifies your business to the government, the Australian Tax Office and potential customers who want to verify your legitimacy. All businesses in Australia, regardless of their size, must have a registered ABN to operate legally. This is true whether you want to charge for GST or not.

While everybody who starts a business needs to be approved for an ABN, not everybody is entitled to one. According to the Australian Business Register (ABR), one of the main prerequisites is, "carrying on or starting an enterprise in Australia." This can include:
Activity of significant commercial activity, involving commercial sales of products or services and of a reasonable size and scale

An intention to profit from the activity as demonstrated by a business plan

Repeated, systematic activity that is organised and carried on in a business-like way with record keeping
Activity similar to that of other businesses in the same or similar industries

Relevant knowledge or skills of the industry
How to register an ABN in Australia
The ABR will walk you through how to register an ABN in Australia. You will need to provide a collection of documents and proof that validates your business, including, but not limited to, your tax file number, expected name and start date of your business, contact details and location and expected main source of income (such as industry). You will often have to do a short interview over the phone to explain your business, so be sure to have a good understanding of your business plan. ABN registration is free.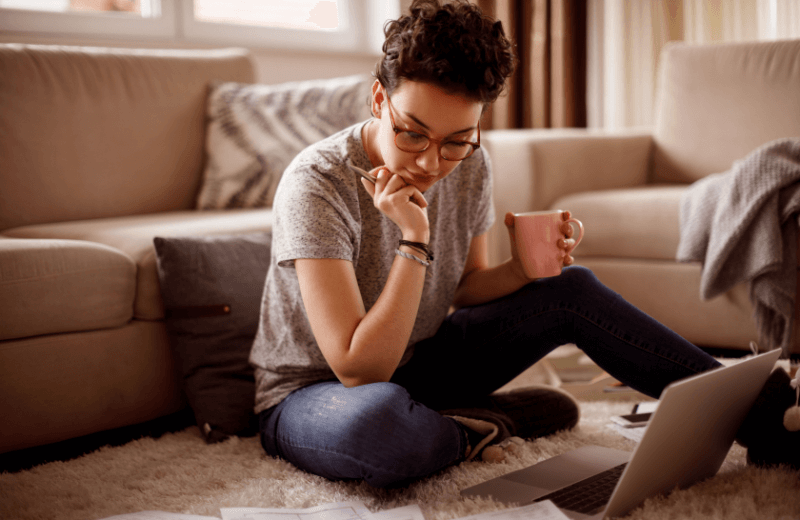 Register your business name
You can register your business name online with the Australian Securities and Investments Commission (ASIC). To do this, you must already have an ABN, or at least have applied for one. In a business name application you will need to provide basic information about your business, including proposed name and address and whether you'd like a one or three-year registration.
Take out insurance for your business
The types of insurance you need will vary depending on the industry you operate in. If your business involves providing advice to clients, you may need to consider Professional Indemnity Insurance. If you'll be interacting with clients or members of the public in person, you may also need to consider Public Liability Insurance. Business insurance may also be needed if you will be operating out of a physical office premises. Speaking to an insurance broker can help understand the different options you have, and help make sure you're making an informed decision.
Decide on your marketing plan
You don't have to be a small business marketing wizard to raise awareness about your business. Thanks to our digital society, channels such as social media and email can offer a cost effective way to establish your presence and build up a customer base. When deciding how you'll promote your business, don't feel the need to have a presence on every channel. Rather, examine your target market, and this should help you decide which channels will be the most appropriate for you to use. For more tips on how you can market your small business, and what the recent pandemic has taught us, read our article here.
Get the latest articles delivered to your inbox
Aon has taken care in the production of this document and the information contained in it has been obtained from sources that Aon believes to be reliable. Aon does not make any representation as to the accuracy of the information received from third parties and is unable to accept liability for any loss incurred by anyone who relies on it. The recipient of this document is responsible for their use of it.