Risk & Insurance
Public Liability Insurance Explained
A detailed guide to Public Liability Insurance
As a small business owner, you have a lot on your plate. Managing every aspect of your business can take its toll, so the last thing you'd need is for an unfortunate event to add to the stress. For example, imagine a client or potential client walking into your office, slipping on a piece of paper, suffering an injury and holding you accountable. If you or your business have interactions with clients or any third parties in person, events like this are a very real possibility. This is why Public Liability Insurance is one of the most important covers for businesses to consider. Let's take a look at Public Liability Insurance in detail, what it covers, doesn't cover, and which businesses might need it.
What is Public Liability Insurance?
Public Liability Insurance (PL) is designed to help cover you and your business in the event a client or member of the public holds your business liable for personal injury or property damage. For example, a client visiting your premises may slip on a flyer laying on the floor, suffer an injury and take legal action against you. Or a neighbouring business may claim that your business activities caused damage to their property, and sue you for the cost of repairs. These may not sound like events that happen everyday, but if they do occur, the costs associated can be very high, much higher than you may be comfortable to pay out as a small business owner – the average slip and trip claim in Australia can fall anywhere between $40,000 and $100,000 depending on the severity of the claimant's injuries.

PL is therefore designed to help cover the cost of defending you, as well as compensation you might be required to pay.

To demonstrate how such claims can occur, here is an example of a Public Liability claim of a client with insurance arranged through Aon:

Margaret* was walking down the escalators at a shopping centre, when she slipped and fell. She suffered severe cuts as a result of the fall, as well as a fracture. It had been raining that day, and while there were warning signs, and non-slip mats throughout the centre, the floor was still wet due to customers coming in. Due to the injuries suffered by Margaret, she took legal action against the centre as she believed her injuries were due to their negligence. The shopping centre was required to pay Margaret compensation, as they were considered legally liable for her injuries. Public Liability Insurance held by the shopping centre covered the cost of legal representation for the shopping centre, as well as the compensation required to be paid out.

Public Liability is one of the most important insurance covers for businesses to have in place. Even if a business does not take out any other types of insurance, it is likely PL will be considered necessary if they have interactions with any members of the public. While it is a mandatory cover for some professions, in our opinion, it is also a highly important cover regardless of whether it is compulsory. Depending on your profession, some clients may also require you to hold it before they work with you or allow you to perform work for them.

Public Liability is also often available as a combined policy with Product Liability. Product Liability Insurance is designed to help cover businesses that manufacture, sell or supply products in the event a customer alleges their product caused them an injury or damaged their property.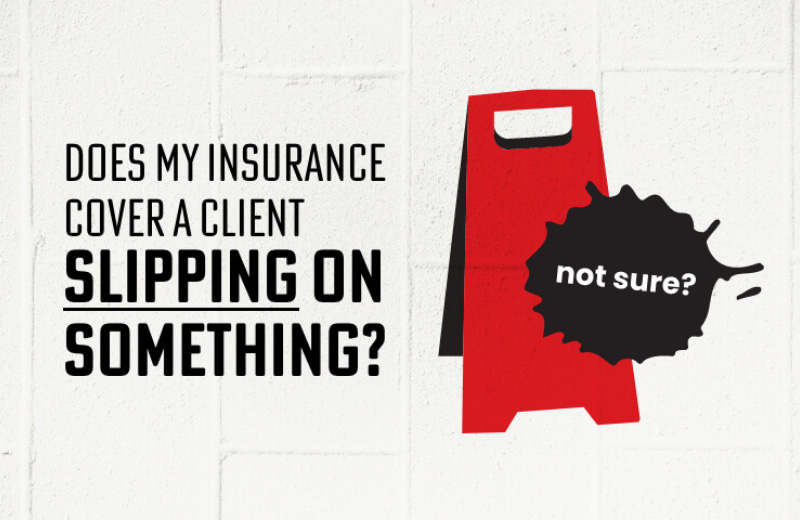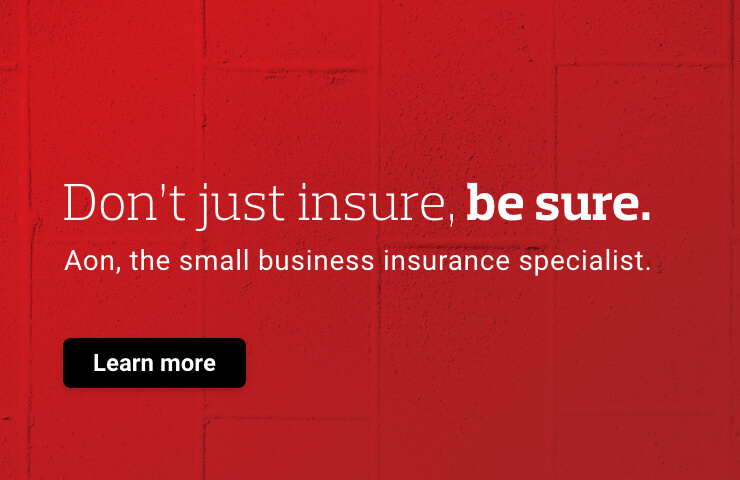 What is covered under Public Liability Insurance?
A claim under Public Liability Insurance will usually cover two types of costs:
Legal costs
If you've had to use the services of a legal firm before, you probably know that legal representation doesn't come cheap. And if your business is named in a legal action, sometimes the only way to rectify it is with appropriate legal representation. Even if you are in no way responsible for any of the claims made, you may still incur some legal expenses in defending yourself. PL therefore includes cover for the legal costs you incur to defend yourself in a claim.


Financial Compensation
If a claim is successful, and it is proven that your business was responsible for the injury or damage in question, you may be required to pay compensation, which PL can also help to cover. This amount will vary based on the circumstances of the event and extent of the damage caused, but can easily amount to at least a few thousand dollars, particularly if there is injury involved.

What isn't covered under Public Liability Insurance?
All insurance policies have some events that are not covered, called exclusions. Some exclusions are industry standard, in that they are applicable to most forms of insurance or types of insurance, while some events may not be covered under PL simply because they are covered under another type of insurance policy.

Here are some incidents that are typically not covered under Public Liability Insurance:
A client taking legal action against you due to financial loss they suffered as a result of advice or a service you provided (this instead may be covered under Professional Indemnity insurance).
Losses suffered by third parties or clients due to your business suffering a cyber attack (this may be covered under Cyber Insurance).
Damage caused to your property as a result of theft or natural disaster (this may instead be covered under Business/Property Insurance).
Any injury, or loss of revenue suffered by you or your business.
Any damage caused deliberately and knowingly by you or your business.
Any allegation of wrongdoing or criminal activities by you or an employee.
Any injury or property damage experienced by your employees in the course of their employment (this may instead be covered under Workers Compensation).

What is the difference between General Liability Insurance and Public Liability Insurance?
General Liability Insurance is usually another name for Public Liability Insurance. However, some insurers may use it to refer to different types of cover. We've already explained how Public Liability Insurance is often bundled with Product Liability Insurance. Some insurers may refer to the bundle as General Liability Insurance, and refer to a standalone Public Liability policy (without Product Liability) as Public Liability Insurance. So while the same type of policy may be called different names, when taking out insurance, ensure you ask your broker which features the policy contains, rather than assume based on the policy name.
How much does Public Liability Insurance cost?
The cost of a Public Liability Insurance policy will depend on a number of factors. Some of the factors used to calculate a PL premium include:
The industry your business is in, and the nature of your service
Your location
The number of customers your business sees each day
The size of your business
How many employees you have
Remember that it is a combination of factors that are used to determine the premium. For example, a café located in a busy town that serves a high volume of customers every day may have a higher PL premium that an accountant's office located in a quiet town. Businesses that offer action or sporting experiences, for example, also may find their premiums vary compared to an office-based business.
Who needs to consider Public Liability Insurance?
Public Liability should be considered by any business that has interactions with members of the public in person. Even if you operate your business online or from home, you may meet with clients or potential clients in person at some point, whether that's at their home, or out in public. If this is the case, then you should seriously consider Public Liability Insurance, as any interaction with your clients in person carries with it a risk of injury or property damage – even a simple incident such as spilling coffee on your client's laptop can mean you're liable for the cost to replace it.

If you have no physical interaction whatsoever with any of your clients, you might be thinking you don't need Public Liability Insurance. And while this may be the case in some instances, if your business is involved in the sale of products (for example, if you run an online store), then you may still need to consider Product Liability Insurance, as selling products means there is a risk of the products causing injury or damage to users.
Do you need Public Liability Insurance if you are self-employed?
If you are self-employed, you may still need PL. The question to ask yourself when deciding whether you need PL is whether you have physical interactions with any members of the public or your clients. Put simply, if while providing your service, or operating your business, you meet with people in person, then PL is worth considering.

Another question to ask is whether your business is involved in the sale, manufacture, or supply of products. If this is the case, then it's likely you'll also need to consider Product Liability Insurance.
Are my employees covered under Public Liability Insurance?
Public Liability Insurance is only designed to help cover claims of personal injury and property damage that arise from third parties. If your employees suffer an injury while working for you, then this is usually covered under Worker's Compensation. However, there may be instances where your PL cover may respond to claims made against your business by individuals in their capacity as customers rather than employees. If your employees visit your business outside of their work, for example, as a paying customer, and sustain an injury while at your business premises and take legal action against you, then this incident may be covered under Public Liability Insurance. Similarly, if an employee purchases products from you and experiences an injury or damage to their property from their use, then this may also be covered under Product Liability Insurance.
Be sure about your Public Liability Insurance
As you can see, Public Liability Insurance is one of the most important covers for businesses to consider holding. When deciding on which provider to go with for your Public Liability Insurance, there are many options available. Choosing a broker with a sound understanding of risk, as well as the industry you operate in, is crucial. As specialists in industry-specific insurance for small businesses, Aon are committed to helping protect small businesses and their livelihoods. To find out more, chat to one of our experienced brokers.
Get the latest articles delivered to your inbox
Disclaimer:

*Names have been changed for privacy reasons.

Aon has taken care in the production of this article and the information contained in it has been obtained from sources that Aon believes to be reliable. Aon does not make any representation as to the accuracy of the information received from third parties and is unable to accept liability for any loss incurred by anyone who relies on it. The recipient of this document is responsible for their use of it.