When you run a real estate business, you bank on things going right, but as with anything, you know there's a lot that can go wrong in the course of your business operations, for which you take out insurance. When it comes to insurance though, many real estate agents think Professional Indemnity is the only cover they need, but this doesn't offer you any protection if your business premises are damaged by certain events.

Business Insurance is also an important cover to consider if you operate your agency out of a physical site. But rather than tell you all the reasons why you might need this cover, we've trawled all business insurance claims made by real estate professionals insured through Aon in the last 5 years, and outlined some of the common ones below – you might find the list surprising!
Storm & Water Damage: When water quenched more than expected
Water - the source of all life, yet a few extra drops falling where it shouldn't, can be enough to cause serious damage. Water damage, either caused by storm or other types of water leaks, would be familiar to anyone, so unsurprisingly, it is also one of the most common Business Insurance claims made by real estate agents. When severe storms hit, the impact can be devastating, with one single event being enough to cause millions of dollars' worth of damage.

It's not just storms though, water damage can occur from other culprits sitting quietly in your office, such as the flexible hose under the kitchenette sink; a blocked drain or even a blocked gutter. The good news is this type of water damage can be prevented by keeping a close eye on your appliances and fittings, and seeking the advice of a qualified plumber at the first sign of trouble.
When there was a slip & fall leading to an injury
A member of the public suffering an injury due to your business's negligence – although this is one of the rarer claim types made under Business Insurance policies through Aon, we've chosen to include it here, as it's one of the most important ones to keep in mind. Public Liability claims can happen to even the most cautious businesses. Slips & falls can have financial costs that run into the tens of thousands of dollars if there is a lawsuit. Public Liability is therefore an important component of Business Insurance to consider to help ensure you're protected if your business does become the subject of an allegation.
Theft & Broken Glass: That time thieves came out to play
A theft or burglary can cause some serious distress as well as financial damage to any business. And while you might be thinking that thieves focus their efforts on banks and jewellery stores, real estate agents have fallen victim to burglaries and theft more often than you'd expect. Among the items most in demand were smart phones and cash, so chances are, your agency might have exactly what these thieves are looking for.
While being burgled is difficult enough to grapple with, the resulting lost time and income by not being able to conduct business as usual without access to your phone or laptop only adds to this strain. And let's not forget the word 'break' in 'break and enter' – theft claims can also involve some form of forced entry such as broken glass, and this further adds to the cost of recovering from such incidents.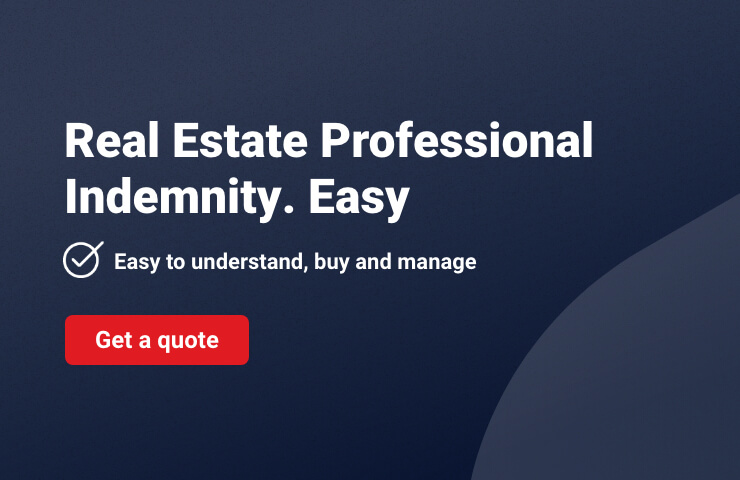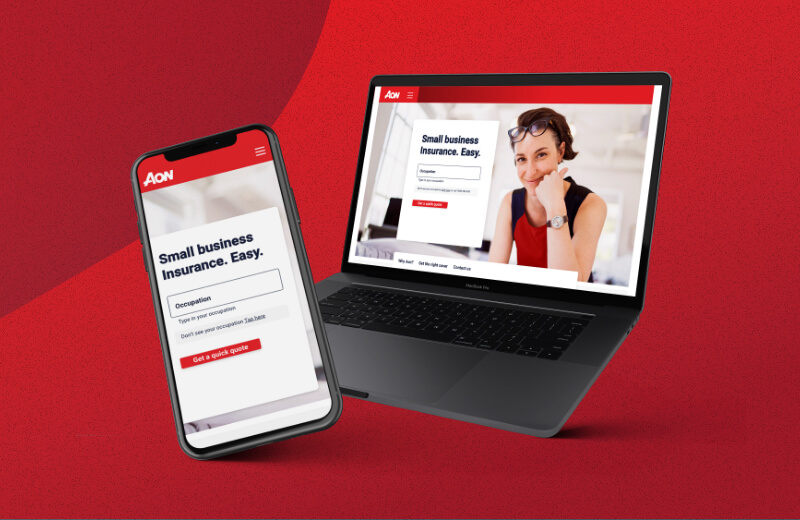 Natural Disasters: And when mother nature wasn't too happy
Although COVID-19 has been the biggest topic of 2020, cast your mind back to the months prior, and the headlines told a different story – the worst bushfires in Australian history, followed by damaging floods made the 2019-20 summer unforgettable. Damage caused by natural disasters such as bushfires and cyclones are by no means a rare occurrence and can happen at any time of the year (although they do peak during certain seasons). This is also reflected in the Business Insurance claims made by real estate agents insured through Aon, with damage caused by cyclones appearing many times on the list.
When there was a fire
Fire claims were also among the most common types lodged under Business Insurance in the last few years. While bushfires are somewhat inevitable in Australia, fires can also start from unexpected sources within your office. An employee who likes their bread extra toasted; an overworked photocopying machine; or even a fire started in a neighbouring business premise – there are many ways your business premises could be damaged by uncontrolled flames. The resulting damage can also take a fair amount of time to repair, which in turn leads to lost operating time for your agency, and therefore lost income.

To find out more about the Business Insurance Aon arranges for the Real Estate industry, click here.
Get the latest articles delivered to your inbox
This information is intended to provide general insurance related information only. It is not intended to be comprehensive, nor does it, or should it (under any circumstances) be construed as constituting legal advice. You should seek independent legal or other professional advice before acting or relying on any of the content of this information. Before deciding whether a particular product is right for you, please consider the relevant Product Disclosure Statement (if applicable) and full policy terms and conditions available from Aon on request or contact us to speak to an adviser. Aon will not be responsible for any loss, damage, cost or expense you or anyone else incurs in reliance on or use of any information contained in this article.