---

Why Aon for Chartered Accountants insurance?
Don't just insure, be sure.
---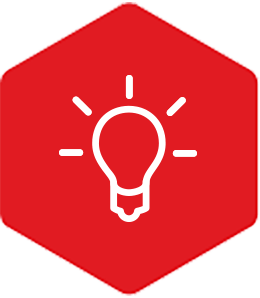 Right type of cover
Aon arranges Insurance tailored to protect against common risks in the Chartered Accountants sector
We help you to understand how your policy protects against the common risks as a Chartered Accountant
Competitive premiums thanks to Aon's scale and influence.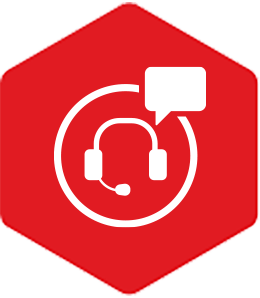 Specialist support
A team of experienced Chartered Accountant insurance specialists to help you at every step
We help you make claims and advocate on your behalf Australian based teams
Australian based teams.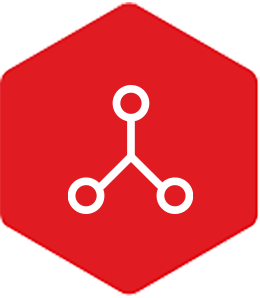 Easy to manage
Quotes online or over the phone on 1300 836 028
Options to take out premium funding loans to pay monthly. Fees and charges will apply 
Adjust your policy any time. Terms and conditions may apply
Easy renewal management
Online requests for certificates of insurance.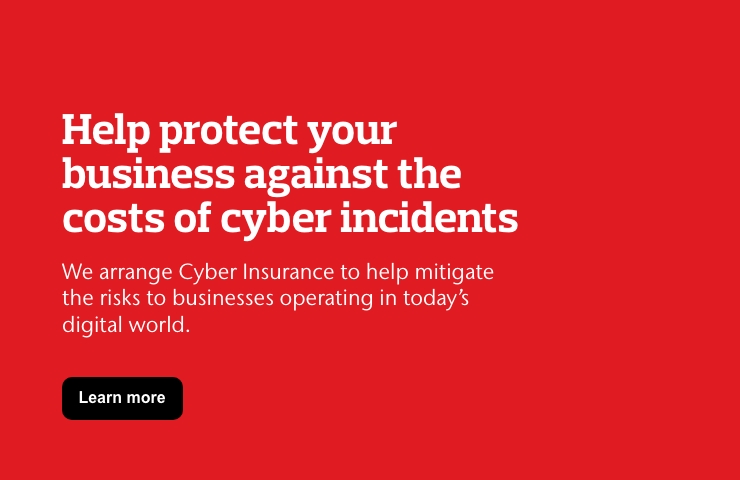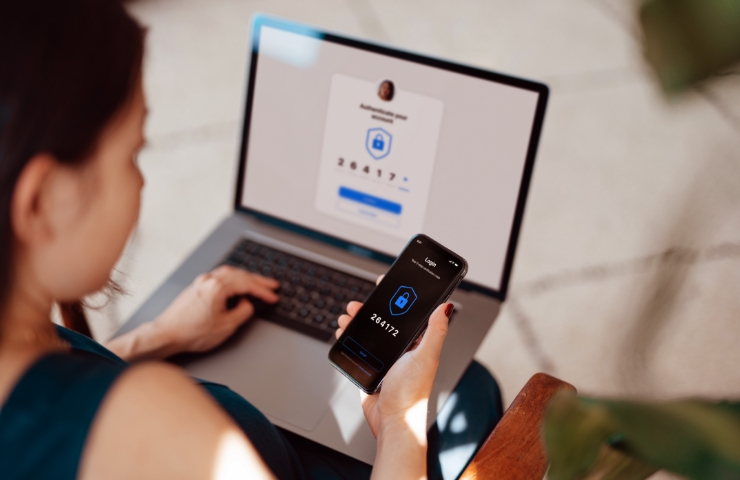 You can rely on Aon's expertise in Chartered Accountants Insurance
We are proud to be in alliance with Chartered Accountants Australia and New Zealand (CA ANZ) since 2015 through their Member Benefits Programme. We have worked to deliver a comprehensive suite of products flexible enough to provide you with solutions to best fit the needs of your personal life and business. You will also have the added advantage of direct access to a range of thought leadership material, risk management reports and tools via our new 'connect' platform exclusive to Aon clients.

Business insurance can be complicated. What you think you're paying for isn't always what you get. At Aon, we want you to feel confident you've made a smart decision for your business insurance needs.

As SME specialists for Chartered Accountants insurance, we understand the risks that businesses like yours face and how to insure against them. We know insurance policies and understand that the detail of your policy wording is critical to providing the type of cover your small business needs. That's why we help you by arranging policies customised for the common risks of your industry.

Our team of Australian-based SME insurance experts are here to support you and your business every step of the way. We'll give you access to the relevant information required to help you understand the cover options available to you so you can feel more informed about your choice of insurance.
---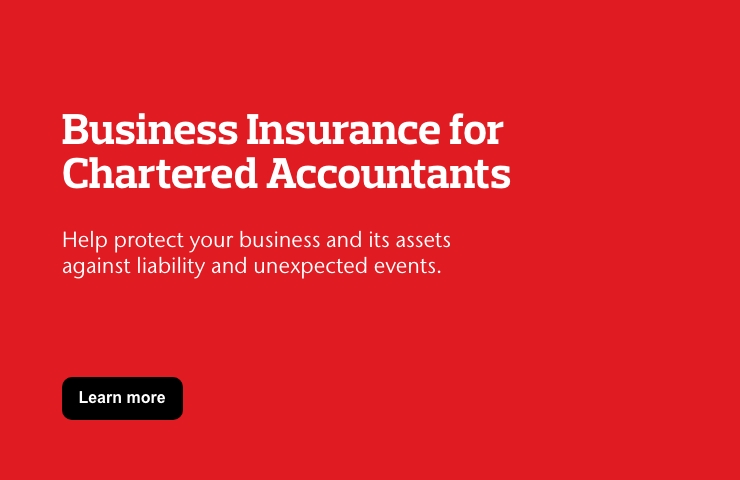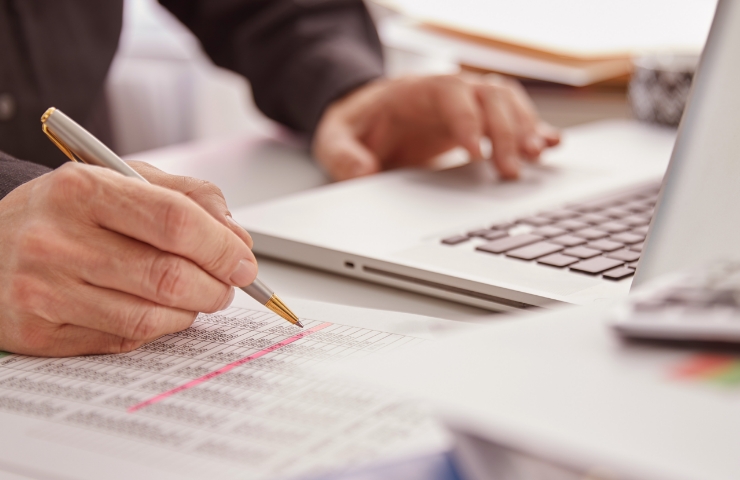 Professional Indemnity Insurance though Aon
Choice of cover limits
Cover limits available from $2,000,000 to $10,000,000, legal costs are included in addition to this limit2. CAANZ advise that the minimum required limit for chartered accountants is $2,000,000.

Cover for contractors' breaches
Cover for the nominated insured as a result of claims arising out of breach of professional duty committed by any consultant, contractor, subcontractor or agent of the insured (you) for breaches you are legally liable for.² However, the consultant, contractor or sub-contractor must have their own Professional Indemnity insurance to insure their own liability.
Cover for Self Managed Super Funds (SMSF) advice
Accountants who hold a "limited Australian Financial Services Licence", are automatically covered for some limited SMSF activity.2

Cover for wrongful employment practices
Sub-limit of $300,000 for claims from staff alleging Employment loss arising from Employment-Related Wrongful Act, excluding Employment-Related Benefits.2,3

Complimentary legal advice
You can access a total of 2 hours of complimentary legal advice from a legal expert on matters relating to the Insured Professional Business Practice (limited to one hour in relation to any particular matter).2

Run-off cover
If your firm ceases to operate, you can apply for 7 years' complimentary run-off cover for the firm, which can help to cover the costs for claims relating to incidents that occurred while your firm was operating.2

Cost exclusive
You don't need to pay any excess towards the costs associated with the legal defence of a professional indemnity claim unless it is a Fidelity claim and/or Employment Liability claim.2
Frequently Asked Questions
Here are some questions commonly asked by Accountants.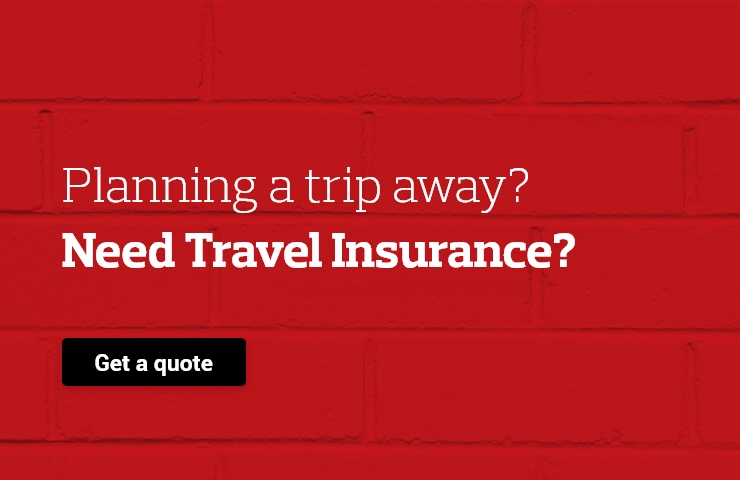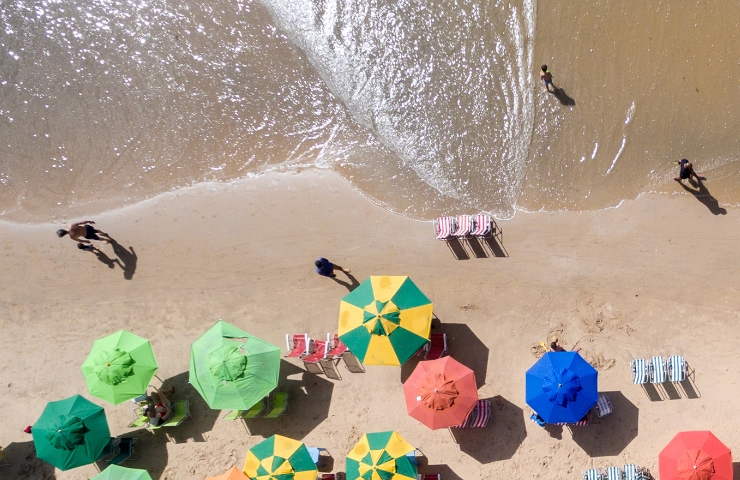 Get in touch with our specialists

8:30am -5:00pm AET
Mon - Fri (except public holidays)

Email us
1 This offer is only available to new customers who take out a Professional Indemnity policy before 1 November 2024, subject to certain eligibility criteria, and in respect of the professional indemnity policy offered by Insurance Australia Limited ABN 11 000 016 722 AFSL 227681 trading as CGU Insurance as the insurer. Offer ends 1 November 2024.

2 Subject to the full terms, conditions and limits of the policy. Please review the full policy wording for more information.

3 Employment Loss' does not include: a)aggravated, punitive or exemplary damages; (b)fines or penalties imposed by law (civil penalties); (c) any matters which are deemed uninsurable at law; (d) taxes; (e)any multiplied portion of any damages awarded; or (f) Employment-Related Benefit.

Please also note that the Chartered Accountants Australia and New Zealand ABN 50 084 642 571 (CAANZ) act as a referrer of the above listed insurance/s to Aon. Where you purchase this insurance as a result of a referral from CAANZ to Aon, CAANZ will receive a commission from Aon. Please feel free to contact us for further information.

The Professional Indemnity Insurance for members of Chartered Accountants Australia and New Zealand is arranged by Aon Risk Services Australia Limited ABN 17 000 434 720 AFSL 241141 as agent for the insurer, Insurance Australia Limited ABN 11 000 016 722 AFSL 227681 trading as CGU Insurance. If you purchase this insurance, Aon will receive a commission that is a percentage of the premium. Further information can be provided upon request.